Executive insights of IDCNOVA
Editor's note: Athub Co.,the listed and leading tailor made data center provider from Shanghai,China just announced its 1.6 billion yuan deal with China Unicom to construct a new project in Shenzhen,south of China,which arouse widespread attention."Why is it"seems probably a frequent puzzle for many of us,even it's already quite a fame for Athub in the past development.
The interviewee today on"Executive insights"is Wang Haifeng,the Vice President and the Chief Architect of Athub Co.,(hereinafter referred to as Wang), who shared the current state of development,the existing opportunity and challenge faced by data center and the outlook on the future development of data center.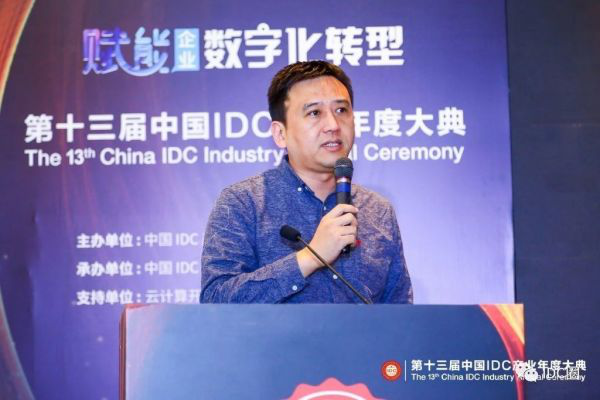 Wang Haifeng,Vice President and Chief Architect of of Athub Co.
IDCNOVA: In the aspect of technical innovation,what does Athub Co.,invest and focus on and what achievement do you accomplish?
Wang: We are always paying high attention on data center by setting up specific teams on full life cycle mode of data center.
In the design ideology,standard and assessment,we adopt green standards at international level as well as massive new technologies like natural wind cooling,indirect natural cooling and chilled water system.High ICT equipment and facilities are applied too.Processing and energy consumption are both highly stressed too.AI and machine learning as well as big data,etc.are utilized too for better maintenance and operation through the whole procedure.
In the green energy field,Athub Co.,adopted large-scale wind power technique at first in Asia,laying a successful model for the international green cloud computing industry.
After past years'hard work and accumulation,we have reached advanced level as like that of AWS、Google and Microsoft.We are granted world-renowned rewards by CDCC annual meeting and China's relevant industrial award,marking our accomplishment in the field of data ceter.
Related: 1.6b, China Unicom to launch a new data center project in Shenzhen
IDCNOVA: Do you hold the concern that you rely on certain customers which may cause risks?
Wang: As one of the few Chinese network neutral data center providers,our customers now are mainly BAT.And we do have a stable development especially owing to several data center projects from Alibaba.However,facing the severe competition,Athub Co.never eased to relax,but further open up,focus on new business,explore business scope and accelerate regional deployment maintaining the core business centered around the overall corporate deployment,upgrade our research and development level,consolidate and expand the present market,effectively exploit other local markets.
IDCNOVA: It's apparent that tailor-made data center is prevailing recently.Compared with other companies,what is your difference and advantage on tailor-made data center?
Wang: At first,since our establishment,we are always insisting on the customized data center.After 9 years'development,we have very abundant experiences in customized data center and holding domestic standard in terms of PUE.
Second,it's our key point on the full life cycle energy efficiency management and technical innovation of data center.Through that,we could assist our customers with OPEX control very well.
For the detailed example,the Zhangbei 2A data center project in Zhangjiakou City,northern neighbouring city of Beijing,we follow the national guideline and regulations on green data center and energy conservation,make full use of local climate,air quality and green resources of wind and sunlight to achieve the minimum energy consumption.
IDCNOVA: As the professional expert in data center,what is your opinion towards the current state of domestic data center?What kind of development trend will it reveal in your perspective?
Wang: At present,the development of cloud computing is greatly impacting the development trend of data center,the market is ushering into a rapid era.Whole/retail/joint/customized cloud computing data center is leaping fast and the EPC mode emerges.In the construction cost,it's becoming more and more mature in terms of investment rationality and technology.The mainstream architect is gradually taking its shape in the design and planning part.The volume is increasing too either a single data center building or complex park.
Retrospecting the change and development of past years,cloud computing is pushing and advancing data center for a standard.In the future,the shuffle and integration of data center will be more drastic as well as more mature supply chain and purchase management.
Athub Co.,is keenly consistent in the innovation part,focusing on energy efficiency management of full life cycle data center,continually provide cloud computing data center service conforming international standard with customers.In the future,Athub Co.,will continue to spare no efforts,lead the industrial development,establish new and industrial role model and contribute our strength to China data center.
Related:
Executive insights|Athub VP: we support world-class IT giants with customization (Part I)
Compiled by China IDCNOVA, retransmission prohibited without authorization.
For more information, please contact justin@idcnova.com