At the end of 2021, when the Chinese IDCquan sorted out the top ten key words of the industry, they found: "Eastern data, western compute" ("东数西算") , New Data Center, Data Center Carbon Neutrality, National Integrated Computing Power Network, National Hub Node, Computing Power, High Quality Development, PUE, zero-carbon data centers, green power trading, carbon trading, etc. These hot topics that the whole industry pays attention to are related to energy, especially the hotly discussed "Data Center Carbon Neutrality, PUE, Zero Carbon Data Center",etc, which are more closely related to energy.
Undoubtedly, many compulsory examination questions about energy are literally placed in front of the data center industry: What is the direction of energy development for data centers? What are the more clear and detailed industry standards? How can data center companies find a balance between green, low-carbon and rapid development?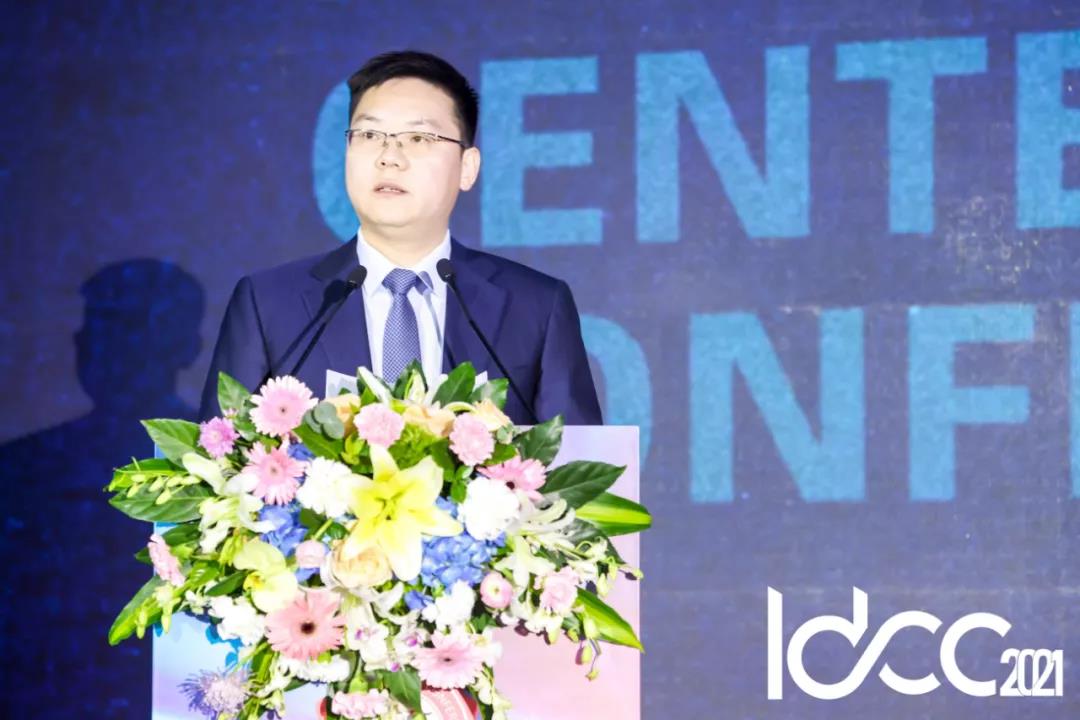 Huang Chao, chairman of KZ Group (founder and CEO of China IDCquan), expressed his views. At the just-concluded IDCC 2021 annual ceremony, he pointed out: Data centers are energy-consuming industries. Under the general trend of double reduction, data centers must use clean energy, increase the proportion of clean energy, and improve energy efficiency through green energy-saving technologies. Optimize the unit's carbon emissions, and use green power trading and carbon trading to offset carbon when necessary, so as to achieve carbon neutrality in the data center.
Policy draws a red line: Promote the energy-efficient development of data centers
Since 2021, the state has issued a number of blockbuster documents related to data centers, including the "National Integrated Big Data Center Collaborative Innovation System Computing Hub Implementation Plan" and the "Three-year Action Plan for the Development of New Data Centers (2021-2023)" ", "Implementation of the carbon peak and carbon neutral target requirements to promote the green and high-quality development of new infrastructure such as data centers and 5G", etc. These policy documents have drawn red lines for data centers from multiple perspectives such as industrial layout, technological upgrading, energy saving and carbon reduction.
In terms of energy, the most notable point is to give clear limits on PUE. As Han Dong, director of the Data Center Energy Global Marketing Support Department of Huawei Digital Energy Technology Co., Ltd., said at the IDCC 2021 annual ceremony: PUE was an important means of reducing operating costs for data centers in the past, but now PUE has become a rigid demand. If the PUE is not up to standard, the data center cannot be built.
There is no future without a data center that uses energy efficiently.
Industry Standards Officially Released: Helping Standardized Utilization of Data Center Energy
There are many factors that affect the energy use of data centers, including site selection, intelligence level, application of green technology, etc. Data center-related companies want to achieve energy-efficient development, and they must consider all aspects of the overall plan from the design stage. At the same time, the data center needs to be operated for a long period of time. Once completed, the operation period can be as long as 20 to 30 years. Therefore, the future impact of the data center must be considered when planning and building.
At present, upstream and downstream industries have realized the importance of data center carbon neutrality, but related exploration is still in its infancy. Different innovation directions and different technology selections have caused the construction of low-carbon and zero-carbon data centers to not only lack unified standards and certifications, but also to repeat R&D and invalid innovations, wasting a lot of resources and time. Therefore, the industry urgently needs a set of unified, universal, guiding and practical data center carbon-neutral construction standards.
At the site of the 16th China IDC Industry Annual Ceremony, the "Zero Carbon Data Center Construction Standard" was officially released. This set of standards was organized and led by the Data Center Committee of the China Communications Industry Association and drafted jointly by many enterprises and institutions.
The "Standard" defines the zero-carbon data center, and puts forward clear requirements for the zero-carbon data center planning, site selection, design, procurement, construction, operation and maintenance, dismantling and recycling, etc., provide effective standard support for the construction of the zero-carbon data center.

In-depth exploration of leading companies: driving the industry's energy-efficient development
The solution to the data center energy problem is a comprehensive project. As the main body of the market, enterprises are the main force to promote technological development and improve solutions.
At present, the leading companies in the data center industry have achieved gratifying results in energy utilization. At the IDCC 2021 annual ceremony held a few days ago, Alibaba Cloud released Alibaba Cloud Panjiu liquid-cooled infrastructure products, Alibaba Cloud Panjiu EFlops liquid-cooled intelligent computing cluster, and Huawei demonstrated its FusionDC prefabricated modular data center and a new generation of deeply integrated power For modules, GDS released the first generation of Smart DC.
The development of leading companies in solving energy problems has played a leading and leading role in improving the energy efficiency of the entire industry. For example, Alibaba Cloud's breakthrough and development in liquid cooling have proved that liquid cooling technology is reliable and feasible in reducing data center energy consumption. This will drive more enterprises or institutions to strengthen the research and application of liquid cooling, and promote the development of technology promotes energy saving and consumption reduction in data centers. At the same time, after standardized technology and product research and development are mature and commercialized, they have the foundation for rapid application to a wider range, which can directly and effectively improve energy efficiency and reduce carbon emissions in data centers.
It's worth noting that at present, whether it is liquid cooling, indirect evaporative cooling, or other energy-saving and carbon-reducing methods, it is no longer just a pure technology. It is a comprehensive technology-based solution, which is a product to solve energy problems launched under the requirements of the policy. As Qu Haifeng, a researcher of Alibaba Cloud's intelligent infrastructure, said, energy saving and carbon reduction are no longer technical issues, but have become industrial, policy, and developmental issues.
In summary, the energy problem of data centers will still exist for a long time, more targeted policies will be issued, the impact on the industry will be more prominent, the regional industry layout will be more reasonable, green energy-saving technology, clean energy The use of will also reach new heights. For enterprises, this is both a challenge and a development opportunity. Data centers with outdated production capacity and high energy consumption will be eliminated, data centers with high energy efficiency will gain more market opportunities, and enterprises with mature energy solutions will also be further developed, is expected to become the mainstay of promoting the energy-efficient development of data centers and make greater contributions to the development of the digital economy.
---
About IDCNova
IDCNova (Website: www.idcnova.com) is registered under the Hong Kong based Digital Intelligence International Company Limited. As the international presence of Zhongke Zhidao (Beijing) Co Ltd, Ditital Intelligence International aimes at establishing IDCNOVA as a professional media and consulting organization focusing on Internet data center and cloud computing industry, with proactive participation in global emerging markets.

IDCNOVA shares the partent company's unparalleled industry resources and influences in China to track the growth of the ecosystem by delivering news and professional advise on data center in China.
English Website: www.idcnova.com
Wechat Account:

Twitter: @idcnova