The Yueke (Hubei) Data Center project successfully completed the construction of 2,100 pile foundations and has now fully entered the earth excavation construction stage.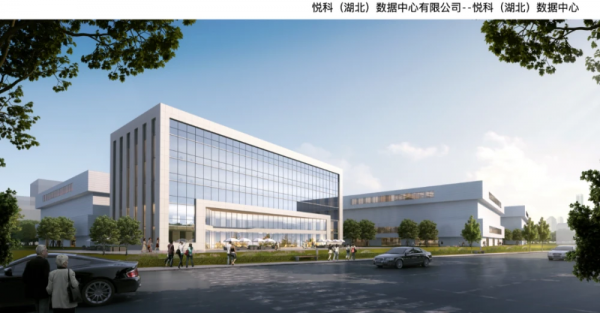 design sketch
Yueke (Hubei) Data Center Project is located in Xishan Industrial Park in Echeng District, Ezhou City, Hubei Province. It is invested by Shanghai Huayi Enterprise Group and designed, constructed and operated by Yueke Data Company. The project covers an area of 71 066.6702 square meters, with a total investment of 10 billion yuan and a total construction area of about 130,000 square meters.
The main construction content of the first phase of the project includes 1 comprehensive building, 5 high-quality data center buildings, each center building has 3,300 8.8Kw high-density racks, a total of 16,500 racks, two groups of containerized diesel generator platforms, and 1 110Kv substation , and about 300,000 servers. Construction of supporting industrial parks in the second phase.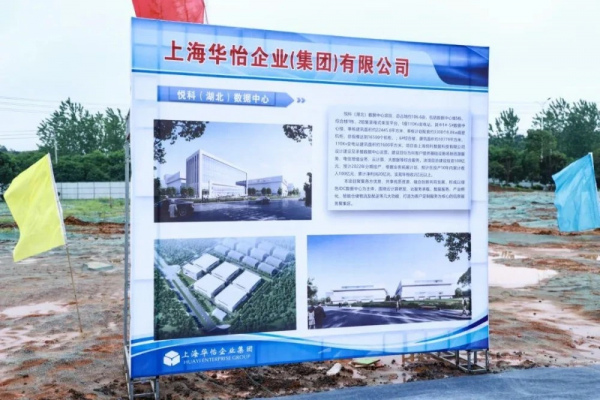 Introduction materials at the construction site
The project officially started in April this year and is expected to be put into production in phases in 2022.
Ezhou, where the project is located, is close to Wuhan City, and is located within the plan of the Optics Valley Science and Technology Innovation Corridor that Hubei Province started construction this year.
The data center will rely on the construction of the Hubei Optics Valley Science and Technology Innovation Corridor to preemptively lay out the location of important nodes,Leverage the data center as a basic supporting technology advantage in the fields of big data, 5G, Internet of Things, cloud computing and artificial intelligence , and Consolidate the data center's basic support for the city's energy level and core competitiveness.
---
About IDCNova
IDCNova (Website: www.idcnova.com) is registered under the Hong Kong based Digital Intelligence International Company Limited. As the international presence of Zhongke Zhidao (Beijing) Co Ltd, Ditital Intelligence International aimes at establishing IDCNOVA as a professional media and consulting organization focusing on Internet data center and cloud computing industry, with proactive participation in global emerging markets.

IDCNOVA shares the partent company's unparalleled industry resources and influences in China to track the growth of the ecosystem by delivering news and professional advise on data center in China.
English Website: www.idcnova.com
Wechat Account:

Twitter: @idcnova