IDCC2020 Data Center International Cooperation Summit Forum has been held successfully in Beijing.
The 15th China IDC Industry Annual Ceremony (IDCC2020) themed with "Redefining IDC" focused on the China's data center industry policy, changes in development trends, and the frontiers of technology including cloud computing, big data, artificial intelligence, and blockchain. Together to discuss the huge prospects for the development of the data center industry.
The "Data Center International Cooperation Summit Forum" co-sponsored by the Association for International Cooperation in Data Center (AICDC) and IDCNova was held on December 10, 2020 at the Beijing National Convention Center. We invited domestic and overseas operators, well-known data center service providers, representatives of the companies going global to share their practical experience in international cooperation. KZ Consulting also gave an in-depth interpretation of the popular regions of international data center market and its development status and trends, and also demonstrate the data center market demand related research, so that participants could have a deeper understanding of overseas markets and have the theoretical and data support for its future development.
In 2020 Data Center International Cooperation Summit Forum, we are glad to have Aofei Data, SUNeVision, PLDT, SpaceDC, Telecom Indonesia, Telecom Malaysia, Kingnet Network, etc.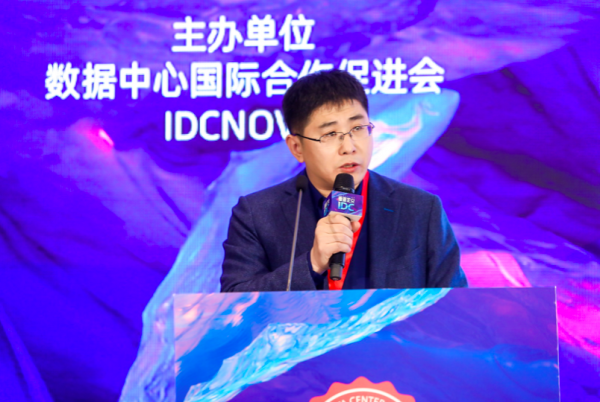 ZHANG Fulin (张福林), director of research at KZ Consulting, interpreted the Southeast Asian Data Center Development Research Report in depth, pointing out that in recent years, the Southeast Asian data center market has been heating up, and international and domestic enterprises have invested in the data center industry in Southeast Asia. In 2019, the overall GDP of Southeast Asia exceeded USD 3 trillion, and Southeast Asia has become an important region for the emerging economy. In the first three quarters of 2020, China largest trading partner is ASEAN. From the perspective of the political environment, policy stimulus will directly drive the development of the data center industry in Southeast Asia. The countries are committed to promoting the development of the digital economy and the protection of local data privacy would also be driving forces for data center development. This series of measures will directly promote the overall data center industry development in the region.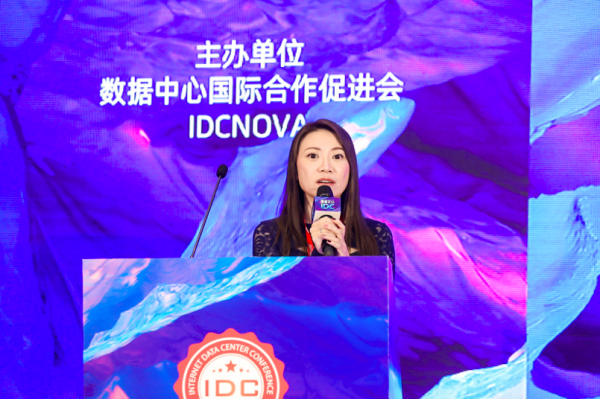 COCO CHENG, Assistant Vice President of Business Development Department of SUNeVision, shared the speech on "New Era and New Infrastructure", also pointed out that driven by companies going global, the demand for data centers would be increasing. In the Asia-Pacific region, Hong Kong data center is highly attractive to investors and data center operators. Since the beginning of 2020, Hong Kong's total investment in data centers has accounted for 54% of the entire Asia-Pacific market. Singapore, Hong Kong, Tokyo, and Sydney are generally considered to be the first-tier data center markets in the Asia-Pacific region. This is mainly based on considerations such as the scale and maturity of the data market. As of the end of the second quarter of 2020, the total inventory of data centers in Hong Kong was 7.9 million square feet (734,000 square meters), 80% of which are controlled by 10 operators. In the next four years, there will be 4.2 million square feet (390,000 square meters) will enter the Hong Kong data center market.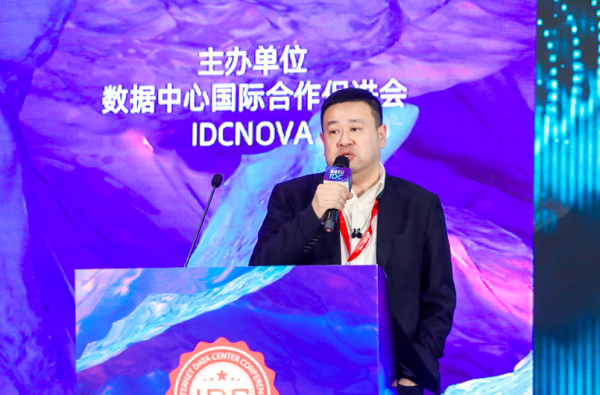 Jeffrey Tay (郑新华) , VP Global Strategic Market Development at SpaceDC), introduced that SpaceDC is an institution invested by a national sovereign fund. They will find partners in various countries. At present, in the new production data center project in Indonesia, both JK1 and JK2 have obtained Tier3 or above standards, and some data center modules are close to Tier4.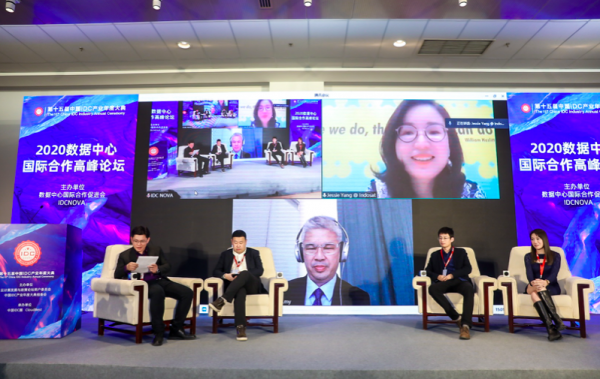 In the final round-table dialogue session of the forum, the guests at the conference discussed and shared their views on the "Hot Spots in Data Center Layout". The discussion guests were Jessie Yan Yang, VP Sales and Business Development of Indosat Singapore, Peter Wong, GM of Telecom Malaysia South East Asia, Xu Wei, CTO of Kingnet Network, Jeffrey Tay, Vice President of Global Strategic Market Development at SpaceDC, and COCO CHENG, Assistant Vice President of China Business Development Department at SUNeVision. The guests shared the views that the countries in Southeast Asia have been committed to scientific and technological innovation activities, and many technology companies are providing platform services, covering e-commerce, online travel, education, finance, etc. Meanwhile, they are supported by a large number of user group. This trend is very obvious in all Southeast Asian countries, especially Malaysia, Singapore, and Indonesia. When discussing the challenges for companies going global, XU Wei from Kingnet Network mentioned the concern on user data and privacy and challenges of operating channels and payment. When Jeffrey and COCO share their cooperation with Chinese companies going global, they elaborated on their regional advantages in terms of policies, regulations, operations, technology, and users, and emphasized the importance of local partners. The panelists continued to elaborate that Singapore is still the best choice for data center investment in Southeast Asia in terms of regional selection, business positioning, and cooperation models, and it is ahead of other countries in terms of policies and regulations, human resources, and internationalization. Except from Singapore, companies in other countries in the region have also begun to show new market opportunities. From the perspective of business positioning, new entrants should choose industries with small business differences as the primary entry point, obtain high-level international certification standards, and strengthen customer trust. In the last, it was about the cooperation model. For cooperation with companies with operator background and easy access to resources, Chinese customers going global can be used as key cooperation customers.
---
About IDCNova
IDCNova (Website: www.idcnova.com) is registered under the Hong Kong based Digital Intelligence International Company Limited. As the international presence of Zhongke Zhidao (Beijing) Co Ltd, Ditital Intelligence International aimes at establishing IDCNOVA as a professional media and consulting organization focusing on Internet data center and cloud computing industry, with proactive participation in global emerging markets. IDCNOVA shares the partent company's unparalleled industry resources and influences in China to track the growth of the ecosystem by delivering news and professional advise on data center in China.
English Website: www.idcnova.com
Chinese Website: www.idcquan.com
Wechat Account:

Twitter: @idcnova