IDCNOVA Commentary:As the acceleration of digital transformation and gradual landing of 5G and edge computing in China,the demand for data center is burgeoning,which is driving the digital economy,on the flip side,the power consumption generated is quite astonishing.
Public institution,the biggest power consumer
Indeed,the genuine power consumers are dominated mainly by the public institutions.According to the relevant statistics,there are more than 40,000 public institution-run data centers across China,accounting for around 8%of the total power consumption of public institutions.The reason behind large power consumption of them is that as the largest single-function entity of public institutions,compared with those large scale and low power consumption cloud data centers,the self-built data centers of public institutions are usually limited in terms of volume,many only have dozens of racks,and they are only lacking well-improved management and operation,but also upgrading and remold potentials.
At first,in the aspect of usage for public institutional data centers,80%of them are small and medium-sized self-built ones to meet in-house business demand of the enterprises,and most are designed and arranged simply without location concept or quality design standards,thus no future remold space left basically.
Secondly,public institutional data centers lack abundant construction experience and power,they are not sensitive enough towards power consumption,and in the meantime,there is no motive to remold and upgrade in the future accordingly.In terms of greenery index,public institutional data centers has fallen behind industries of internet,energy,telecommunications,finance and so on.However,from the overall perspective of social level,their greenery demand are actually more urgent.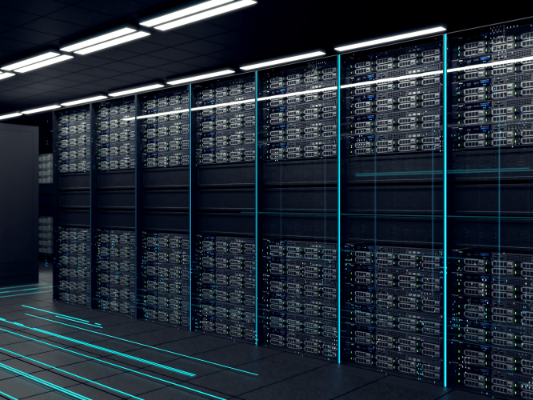 Remould the public institutional data centers
To cope with the above mentioned issues,the relevant official from the National Government Offices Administration of China replied recently that,besides the promotion of data center power conservation management,continuity of public institutional green data center construction and remould,exchange advancement and successful experience publicity will be implemented too.In the meantime,green data center review and assessment will be conducted,strengthen cooperation with third parties to lift the professional level.
Moreover,first-tier cities of China is tightening strict policies towards newly-built data centers.Take Beijing as an example,it prohibits any newly-built data center in the downtown area,and the existing data center will be probably required to move away if failing to meet the remould requirement.Even outside the downtown area of Beijing,only cloud data center with PUE value lower than 1.4 will be approved.And in Shanghai,the newly-built data center is required to reach the PUE value of 1.3 and lower.While,it's not enough the address this issue only by remould or strict policies,because that's a whole-chain issue relating to power supply and management as well as upgrading.
Only strive to from the source,can the green data center be achieved
Apart from the public institutional data centers,many large scale data centers are trying to control power consumption.Nowadays,when talking about green data center,the first impression popping up is to reduce PUE value via various means such as liquid cooling,power management enhancement.But in fact,the source part of green data center should be taken into consideration too.At present,many data centers still rely on energy generated from coal or gas,which is not only high in cost but also not"green".Under such condition,how to make use of clean energy and renewable energy,make data center power consumption greener,which is becoming a mutual issue.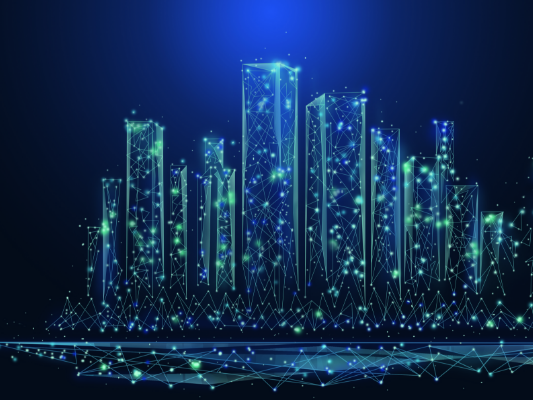 Many overseas data centers like Apple,AWS and so on has already conducted their action by purchase and consume green energy.
Back to China,this country is in a leading role of development technologies of renewable energy containing hydroelectric,photovaltaic,etc.plus the largest volume and lowest cost in the world.Thus,in the future,it will become a trendy choice to provide data center with clean energy in the next 20-30 years gradually,especially in those areas rich in clean energy like Inner Mongolia or Zhangjiakou,Hebei Province.And why the changing rate so slowly is mainly owing to the low efficiency of energy storage and conversion.
Clustered campus to converge clean energy
At present,even not vast area for Inner Mongolia and Zhangjiakou,Hebei Province,they has converged 70%of clean energy like wind power and photovaltaic power in China.But owing to storage and transportation issues,it's really difficult to transport all the energy generated to the demanding markets.Although flexible direct supply adopted that partial electricity transmitted to Beijing,it's a fraction to address the data center power consumption issue.Not to mention the low energy value-added status,it's not apparent to lift local economy,which makes local governments not active on relevant projects,thus most clean energy produced are wasted.
Hence a voice raised to transform high power consumption of data centers into high power load,which means to achieve full usage of clean energy via centralized construction,and it does not only provide data centers with green energy but also drive both ends of the whole industrial chain so as to contribute the local economy.
Under such circumstances,data center centralization by campus construction in the future may render another trend.For example,Chinese data center operator Qin Data built a large scale campus in Huailai,Hebei Province,deployed internal transformer substation and corresponding facilities.By that,to support this campus,many manufacturers involving modular data center,ODM servers targets to provide products and services nearby,they would definitely keep business of R&D,testing and others locally.In this way,it doesn't only solve the issue to supply clean energy for data centers,but also could penetrate the upstream and downstream demand chains,which creates lots of job opportunities,ultimately enhance local economy.
Related: IDCNOVA commentary On Future China Data Center Pattern Considering A "Greener" One In Beijing Market
Compiled by China IDCNOVA, it's open and available for repost, reproduce, quote or retransmission if clearly stating the source with web link combined.
For more information, please contact justin@idcnova.com