IDCNOVA news: April 22,2019,as the coming era of cloud computing and big data,more and more enterprises are implementing data center collocations to ensure reliability and stability of data service better.
According to the New Area between Guiyang and Anshun,Guizhou Province of Southwestern China,as the the data center demonstration base in south China,tech giants like Apple,Huawei,Tencent and so on are building up there data centers here,including the"bomb shelter"Tencent Gui'an Seven Star Data Center"hidden in the cavern",which launched the groundbreaking ceremony in June,2017.
The design sketch of Tencent Gui'an Seven Star Data Center
After 22 months approximately,the construction of this site has been completely."Our construction work has been basically finished,which means the outside part of data center and the central"bomb shelter"has been completed."Zhu Hua,the technical director of data center,Tencent said,in the following time,the mechanical and engineering deployment work could finished rapidly and flexibly as per the business requirement within 30 to 45 days.
Hills craved into data base
As the largest data center of Tencent in Guizhou,Gui'an Seven Data Center is set on a 115-hectare site,the company has carved out more than 30,000 square meters(323,000 sq ft)of tunneled areas inside a 100 meter high hill,mixing new excavations with natural caves and will hold over 600,000 servers.
The facility will house'tens of thousands'of servers,installed using Tencent's T-Block modular platform,which involves shipping-container-like prefabricated data centers.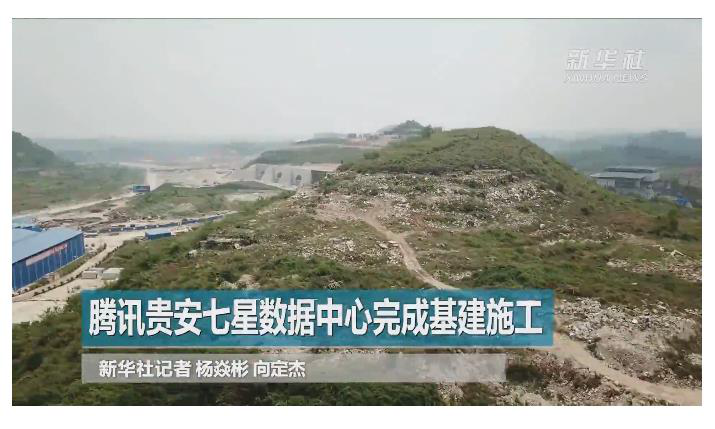 In 2016,China's Institute of Telecommunications of the Ministry of Industry and Information Technology claimed that T-Blocks had a power usage effectiveness (PUE) of 1.0955.

The data center will store Tencent's most essential data.Each entrance will be protected by a large,red metal gate,built to survive most disasters and attacks,and the area will be guarded by security robots,drones and artificial intelligence technologies like facial recognition.
In addition to the security benefits,the company said that the hill design allows for a constant stream of external cold air,which should be able to cool the facility for 70 percent of the year.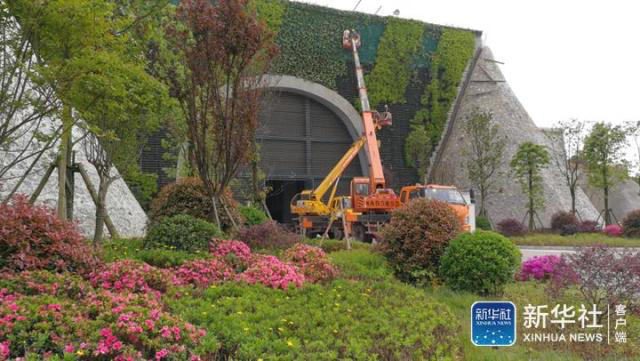 Workers are greening the external facade

On-site tour

According to the respondent on-site,5 tunnel-like cavern has been penetrated,together with the square vertical well on the top of hills,the fishbone-shaped design has emerged.Some workers are greening the outsider part.Passing solid gates,cavern 2 shows up,which has been opened for trial run since May,2018.The instant feeling the temperature difference in and out the cavern and also thousands of serves inside.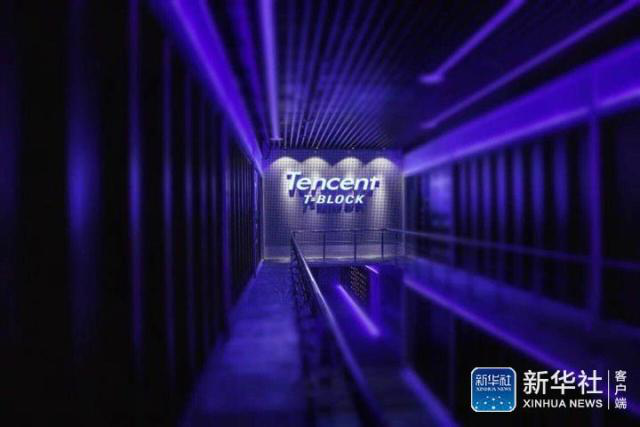 A computer machine room in the Tencent Gui'an Seven Star Data Center
According to Zhu Hua,their challenges encountering during construction not only relates to guarantee high concealing,high protection and high security of the site,but also make the most of local natural environment to achieve green and environmental effects.Occupying over 115 hectares,the stage I of tunnel areas over 30,000 square meters,both are built up on the Karst landform,and holds 50,000 servers.In the future,external computer machine room and offices will be constructed nearby,the total quantity of servers will reach 300,000.

According to the design programme,this site is hidden in mountainous areas,claiming features of"high concealing,high protection and high security",which is the first"Super Higher Level"green data center of high efficiency and disaster recovery.In addition,advanced technologies like facial recognition,security protection and patrol robot will be applied too.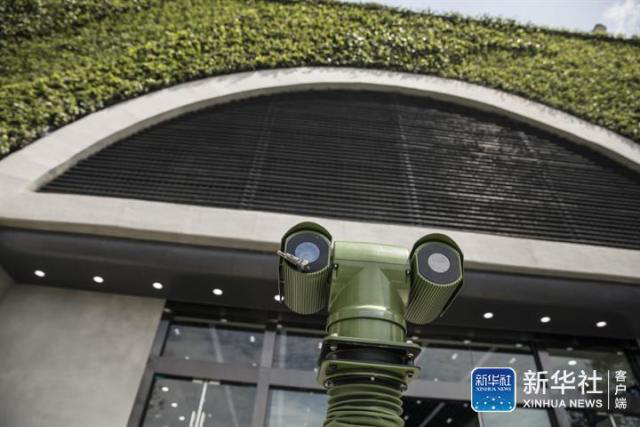 Security and protection robot on duty
As a generic complicated systematic project,it consumes long term to erect a data center.To shorten construction period,this site adopts T-block,the fourth-generation self-grown data center technology of Tencent,which applies large-scale assembly like building blocks via manufactured products of IT,power supply,air conditioning and so on in advance,which greatly saves construction period.
Zhu Hua noted that the average PUE of this site will be world-advanced class up the maximum usage of the annual average temperature of 15°C locally,which will provides a exploration model for the data center delivery and service.
Related: Tencent investing 10b RMB to construct a cloud computing data center in South China's Guangdong Province
Compiled by China IDCNOVA, it's open and available for repost, reproduce, quote or retransmission if clearly stating the source with web link combined.
For more information, please contact justin@idcnova.com