IDCNOVA news: 3:00 pm,April 23,2019,on a press conference by the State Council Information Office of China,the spokesperson and responsible officials introduced the work conditions and answered questions by journalists.
As for the message that there will be a cloud platform demonstration site in Guiyang,southwest China that will be open partially to the foreign-invested enterprises,Wen Kun,the spokesperson and director of Information Communications Development Division of MIIT replied that,the Chinese regulators agree with the joint cooperation on cloud service between enterprises at home and abroad in the premises of respecting relative WTO regulations and obeying the modern management policies.
Wen added that,it's not only cloud service but also the whole telecommunications industry will act so as per the unified deployment and arrangement at the state level.He stressed that China is actively pushing the opening up on telecommunications,and welcomes foreign-invested enterprises participate in actively obeying laws and regulations in China,jointly explore the effective channels to deepen reform and enlarge opening up in the field of cloud service and build up a even more prosperous market.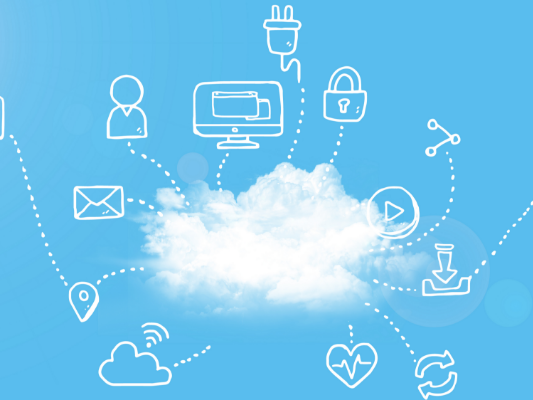 Actually there are some international enterprises are cooperating with Chinese enterprises to promote their cloud service in China,and the present model is favorable between both parties,which is a kind of involvement into China market for overseas companies,which demonstrates the clear route and institutional guarantee,and the cooperation is based on the market principle to advance.The intellectual property rights owned by the foreign-invested enterprises are protected by Chinese laws.
For the 5G issue,a journalist mentioned that some analysts holding lower investment on 5G than expectation for the there fundamental telcos.
Wen Hu said,as a major development direction of the new generation information telecommunication,5G is undoubtedly very important to integrate with the overall economy and social aspects deeply and acts as a new engine for the future economic transformation and growth,which is a consensus at home and abroad.In the long run,it is in conformity with the long-term interest of industry and enterprises to increase 5G investment and push the sustainable development.
Wen added that,the relative operators are formulating their 5G investment plan,combining the modern industrial development in particular and actively,stably pushing 5G.Of course,it needs a process for the network construction.And it is definitely launched first in the hot spot and high demand areas with continual advancement,just like 4G construction in the past.So Wen doesn't think that 5G is encountering with lower investment.
Compiled by China IDCNOVA, it's open and available for repost, reproduce, quote or retransmission if clearly stating the source with web link combined.
For more information, please contact justin@idcnova.com