Agenda: 2019 Summit on Artificial Intelligence for Health
1-5 April 2019, Shanghai, China
(subject to the real time activities, to be continued for more)
Overview
This concept note proposes to hold a high-level summit on Artificial Intelligence for Health.The objective of this summit is to promote the international cooperation and industrial development of artificial intelligence for health."2019 Artificial Intelligence for Health Summit"is scheduled to be held in Shanghai Expo Center from April 1 to 5,2019,with a very high specification summit on the first day,and parallel sub-forums(related to healthcare robots,5G,App,wearables,etc.)and exhibitions in following 4 days.The 4th workshop and meeting of the Focus Group on AI for Health will also be hold on the same period.
Organizers
Themed with"Artificial Intelligence enabling the health care community with shared future for mankind",this summit is sponsored by the World Health Organization(WHO)and the International Telecommunications Union(ITU),supported by the Ministry of Industry and Information Technology,the National Health Commission,the National Medical Products Administration,and Shanghai Municipal Government,hosted by China Academy of Information and Communications Technology(CAICT),International Health Exchange and Cooperation Center of National Health Commission of China(IHECC of NHF),Shanghai Municipal Commission of Economy and Informational(SHEITC),Shanghai Shenkang Hospital Development Center(SSHDC),China Association for Medical Devices Industry(CAMDI),co-organized by Internet Medical Health Industry Alliance(Research center on health bigdata and network innovation),East China Branch of CAICT,China Biotechnology Industry Alliance(to be launched),IMT-2020(5G)promotion group,Alliance of Industrial Internet,Shanghai Precision Medical School of International Studies,Android Green Alliance,IDCNOVA,mhealthchina.org and Shanghai Bofang Medical Health Care co.,Ltd.
Rational
Artificial intelligence(AI)has the potential to support and improve medical diagnostics and treatment decision processes based on digital data.Example solutions may include decision support systems,the interpretation of laboratory results or imaging data,and the extraction of diagnostically relevant features from text or sensor time series.The increasing prospers and wide applications of AI for Health need cooperation across the industry.A high-specification and wide-participation discussion led by related ministries on AI for health is going to promote the academic research and industrial development of artificial intelligence for health,thereby eventually achieve a bright future for mankind based on Artificial Intelligence.
Target audience
The 2019 Artificial Intelligence for Health Summit is to provide a platform for researchers,engineers,practitioners,entrepreneurs and policy makers to discuss industrial development of AI for health.Participation in the summit is open to any individual who wished to contribute to the work.The summit is expected to have at least 2000 individuals.An exhibition showcasing the latest developments in AI technologies for healthcare will also be showcased.
Agenda
2019 Summit on Artificial Intelligence for Health
Main Forum: AI Empowers Human Health Community (April 1, 2019)
Session 1: Opening Ceremony

Moderator: Liu Duo, President

China Academy of Information and Communication Technology

Time

Contents

Speaker

08:30-09:00

Official Inauguration

Artificial Intelligence Exhibition

09:00-09:10

Opening Speech

Dr. Soumya Swaminathan

Chief Scientist, World Health Organization

09:10-09:20

Reinhard Scholl, Deputy TSB director

International Telecommunications Union

09:20-09:30

Chen Zhaoxiong

Deputy Minister of Industry and Information Technology

09:30-09:40

Yu Xuejun

Deputy Director of the National Health Commission

09:40-09:50

Xu Jinghe

Director of National Medical Products Administration




Shanghai Municipal Government official

09:50-10:00

Cao Shumin

CPC committee secretary of Beijing University of Aeronautics and Astronautics, director of Internet Medical Health Industry Alliance

Session 2: International AI4H Development and Cooperation

Moderator: Zhang Ying

Shanghai Economic and Information Committee

10:00-10:20

Strategic cooperation agreement signing ceremony

China Academy of Information and Communications Technology

Center for Medical Device Evaluation of National Medical Products Administration

International Health Exchange and Cooperation Center of National Health Commission

10:20-10:30

Proposal Launch Ceremony for clinical evaluation on intelligent medical devices

China Academy of Information and Communications Technology

Center for Medical Device Evaluation of National Medical Products Administration

International Health Exchange and Cooperation Center of National Health Commission

Session 3: Prospects for AI4H development

Moderator: Wang Jian

International Health Exchange and Cooperation Center of National Health Commission

10:30-10:50

Keynote Speech

Dr. Gauden Gale

WHO Country Representative in China

10:50-11:10

Keynote Speech

Sun Yinghao

Chinese Academy of Engineering

11:10-11:30

Keynote Speech

Technical director from Philips

Session 4: Technology innovation in AI4H

Moderator: Zhu Tongyu, Shenkang Hospital Development Center

11:30-11:50

Keynote Speech

Technical director from Baidu

11:50-12:10

Medical artificial intelligence regulatory policy

Deng Gang

Center for Medical Device Evaluation of National Medical Products Administration

Session 5: Technology innovation in AI4H

Moderator: Zhao Rong,

Shanghai Shenkang Hospital Development Center

13:30-13:50

Medical cloud computing credible assessment

He Baohong

Director of cloud computing and big data, China Academy of Information and Communication Technology

13:50-14:10

Keynote Speech

Chen Kuan

Founder and CEO of Infervision

14:10-14:30

Keynote Speech

Technical director from BioMind

14:30-14:50

Keynote Speech

Chen Xiang

Vice President of Central South University

14:50-15:10

Keynote Speech

Xie Zhenzhong,

Ping An Technology

Session 6: Application innovation in AI4H

Moderator: Zheng Zhongbin, director

East China Branch of CAICT

15:10-15:30

Keynote Speech

Wang Yanfeng,

Professor of Shanghai Jiaotong University

15:30-15:50

Keynote Speech

Fang Cong,

VP of YITU Tech

15:50-16:10

Keynote Speech

Zhang Ping

Professor, School of Beijing University of Posts and Telecommunications

16:10-16:30

Keynote Speech

Li Chaoyang

Senior Vice President of Shenrui Medical

Session 7: 5G and AI for Healthcare Application

Moderator: Li Bin

Shanghai Shenkang Hospital Development Center

16:30-16:50

Surgical development trend in the 5G era

Liu Rong

Director of the Department of Hepatobiliary Surgery, PLA General Hospital

16:50-17:30

Roundtable Dialogue:

5G and Artificial Intelligence Empowering Smart Medical

17:30

Closing Session
Sub-forum 01: 4th workshop and Meeting of ITU FG-AI4H
(April 2-5, 2019)
4th workshop of ITU FG-AI4H (April 2, 2019)

Moderator: Shan Xu, Vice Chair of FG-AI4H

China Academy of Information and Communication Technology

Time

Contents

Speaker

08:30-09:00

Registration

09:00-09:10

Opening Speech

Representative from World Health Organization

09:10-09:20

Representative from International Telecommunications Union

Session 1:Focus Group on AI for Health

09:30-10:30

FG-AI4H Chair: Thomas Wiegand (Fraunhofer HHI, Germany)

FG-AI4H Vice Chair: Naomi Lee (The Lancet, United Kingdom)

FG-AI4H Vice Chair: Shan Xu (CAICT, China)

FG-AI4H Vice Chair: Ramesh Krishnamurthy (WHO)

10:30-11:00

Coffee break

Session 2 – Use Cases and Data Availability

11:00-12:30

Kang Zhang, UC San Diego

Chen Kuan, founder and CEO of Infervision

Ian Mathews, NUS, Singapore

Kyu-Hwan, Vuno, Seoul

12:30-14:00

Lunch Break

Session 3 – Benchmarking & Security

14:00- 15:30

Liu wenli, Director of Medical Biology department in China Metrology Institute

YU weihong, Professor of Peking Union Medical College Hospital

Liang huiying, Director of Guangzhou Women and Children Medical Center

Mo Weiqun, CEO of BioMind

15:30-16:00

Coffee break

Session4 – Regulations & Country priorities for use of AI for health

16:00-17:30

Peng Liang, Director of Center for Medical Device Evaluation(CMDE), National Medical Products Administration(NMPA), Government of China

Kazumi Nishikawa, Director of Healthcare Industries Division, Ministry of Economy, Trade and Industry, Government of Japan

Chandrashekar Ranga, Deputy Drugs Controller, Central Drugs Standard Control Organisation (CDSCO) under Ministry of Health & Family Welfare, Government of India

17:30-17:45

Closing Session and next steps

17:45-19:00

Reception
4th meeting of ITU FG-AI4H (April 3-5, 2019)
Meeting room: five floors 515
Sub-forum 02:

Medical artificial intelligence clinical application
(April 2, 2019)- Blue Hall on the 4th Floor
Medical artificial intelligence clinical application

Moderator:

Ma Ran, International Health Exchange and Cooperation Center of National Health Commission

Zheng Zhongbin, China Academy of Information and Communication Technology

He Ping, Shanghai Shenkang Hospital Development Center

Time

Contents

Speaker

08:00-09:00

Registration

09:00-09:30

Opening Speech

Officials from Department of Planning, Development and Information technology, National Health Commission

Officials from the Science and Technology Department, Ministry of Industry and Information Technology

Officials from Shanghai Health Commission

09:30-09:50

Introduction of the New Generation Artificial Intelligence Expo Scheme of the Ministry of Industry and Information Technology

Officials from the Science and Technology Department, Ministry of Industry and Information Technology

09:50-10:00

Introduction of Intelligent Medical Device Clinical Evaluation Laboratory

Officials from China Academy of Information and Communication Technology

10:00-10:20

Application of artificial intelligence in diabetic retinopathy

Jia Weiping

Chairman of the Chinese Medical Association Diabetes Committee

10:20-10:40

Keynote Speech

Industry Expert(TBD)

10:40-11:00

Keynote Speech

Qu JIa

Dean, Eye Vision Hospital, Wenzhou Medical University

11:10-11:30

The application of Artificial Intelligence in Ophthalmology: Present and Future

Sun Yuhui

CEO of Beijing Zhiyuan Huitu Technology Co., Ltd.

11:30-11:50

Keynote Speech

Technical director from Philips

11:50-12:10

Keynote Speech

Industry Expert(TBD)

12:10-13:30

Lunch Break

Moderator:

Ma Ran, International Health Exchange and Cooperation Center of National Health Commission

Zheng Zhongbin, China Academy of Information and Communication Technology

He Ping, Shanghai Shenkang Hospital Development Center

13:30-13:50

Keynote Speech

Lv Guangming

Director of the Department of Medical Imaging, General Hospital of the Eastern Theater, the Chinese People's Liberation Army

13:50-14:10

Keynote Speech

Technical director from Infervision

14:10-14:30

Keynote Speech

Lu Zhongwei

Vice President of Shanghai Tenth People's Hospital

14:30-14:50

Keynote Speech

Zhu Xi

Professor, Beihang University

14:50-15:10

Keynote Speech

Chen Yu

Vice President of Shanghai Pulmonary Hospital

15:10-15:30

Keynote Speech

Technical director from MinFound Technology

15:30-15:50

Keynote Speech

Chen Youxin

Deputy Director, Department of Ophthalmology, Peking Union Medical College Hospital

15:50-16:10

Research and application of artificial intelligence in ultrasonic equipment

Xu Huixiong

Director, Institute of Ultrasound, Tongji University

16:10-16:30

Design of clinical trial plan for artificial intelligence products

Feng Qingyu

Deputy Secretary General of China Biotechnology Industry Alliance

16:30-16:50

Keynote Speech

Industry Experts(TBD)

16:50-17:30

Round table discussion

Standard data set construction and clinical evaluation method of artificial intelligence products

Industry Experts
Sub-forum 03:

Intelligent Medicine based on Industrial Internet
(April 2, 2019)- Room 431
Intelligent Medicine based on Industrial Internet

Moderator:

Li Bin, Shanghai Shenkang Hospital Development Center,

Official from China Academy of Information and Communication Technology

Time

Contents

Speaker

08:00-09:00

Registration

09:00-09:30

Opening Speech

Officials from Information and Communication Administration, Ministry of Industry and Information Technology

Officials from Shanghai Economic and Information Committee

09:30-09:40

Ceremony of MOU on the Secondary Node of the Industrial Internet Medical Device Identification and Analysis

China Academy of Information and Communication Technology,

Shanghai Shenkang Hospital Development Center

09:40-10:00

Keynote Speech

Dai Kerong

Academician of Chinese Academy of Engineering

10:00-10:20

Medical Equipment on Industry Internet and Intelligent Hospital

Representative from Shanghai Shenkang Hospital Development Center

10:20-10:40

Keynote Speech

Technical director from General Electric Healthcare Group

10:40-11:00

Keynote Speech

Industry Expert(TBD)

11:00-11:20

Industry Reference and Experience of Industrial Internet

Technical director from Haier Group

11:20-11:40

Exploration of medical imaging equipment in the era of artificial intelligence

Ye Hongwei

Executive General Manager of MinFound Medical Systems Co., Ltd

11:40-12:00

Keynote Speech

Yu Guangjun

Dean of Children's Hospital in Beijing

12:00-13:30

Lunch Break

Moderator:Zhao Rong, Shanghai Shenkang Hospital Development Center,

Official from China Academy of Information and Communication Technology

13:30-13:55

Latest developments in industrial Internet identity analysis

Official from China Academy of Information and Communication Technology

13:55-14:20

Keynote Speech

Hu Weiguo

Vice President from Ruijin Hospital

14:20-14:40

Keynote Speech

Industry Expert(TBD)

14:40-15:05

Keynote Speech

Huang Weihong

Deputy Director, China Mobile Joint Laboratory, Department of Mobile Medical Education, Xiangya Hospital, Central South University

15:05-15:30

Keynote Speech

Zhong Liwei

Vice President of Shanghai First Hospital

15:30-15:50

Keynote Speech

Industry Expert(TBD)

15:50-16:15

Keynote Speech

Li Jiyu

Vice President of Shanghai Tenth Hospital

16:15-16:40

5G+AI, what can be created for medical + Internet?

Shao Yu

Chief Economist of Oriental Securities,

16:40-17:30

Round table discussion



Sub-forum 04: Intelligent Medical Device Supervision Forum
(April 2, 2019)- Room 430
Intelligent Medical Device Supervision Forum

Moderator:

He Weigang, Center for Medical Device Evaluation of National Medical Products Administration

Xueli Zhang , Vice-Director of Cloud Computing and Big Data of CAICT

Time

Contents

Speaker

08:00-09:00

Registration

09:00-09:30

Opening Speech

Officials from National Medical Products Administration

Officials from National Health Commission

Officials from China Academy of Information and Communication Technology

09:30-10:00

Supervision Directions of AI Products

He Weigang, Center for Medical Device Evaluation of National Medical Products Administration

10:00-10:30

International AI Products Regulation trend

Liu Xiaoyin, Center for Medical Device Evaluation of National Medical Products Administration

10:30-11:00

Standard Dataset Construction for AI Products

Yu Weihong

Peking Union Medical College Hospital

11:00-11:30

Standard System and Testing Method of AI Products

Min Dong

China Academy of Information and Communication Technology

11:30-12:00

the Guidance Principles of Medical AI Products

Peng Liang, Center for Medical Device Evaluation of National Medical Products Administration
Sub-forum 05: Medical Robots

(April 2, 2019)- Room 430
Medical Robots

Moderator: China Association For Medical Devices Industry

China Academy of Information and Communication Technology

Time

Contents

Speaker

13:00-13:30

Registration

13:30-14:00

Opening Speech

Officials from National Health Commission

Officials from National Medical Products Administration

Officials from China Academy of Information and Communication Technology

Officials from China Association For Medical Devices Industry

14:00-14:20

Large medical equipment procurement experience sharing

Yang Tao

International Exchange and Cooperation Center, National Health Commission




Medical robot development trend

Wang Tianmao

Professor, Beihang University

14:20-14:40

Transformation of production, research and research results of medical robots

Sun Lining

Soochow University

14:40-15:00

Keynote Speech

Cui Liang

Director of Beijing Commercial Aviation

15:00-15:20

Keynote Speech

Industry Expert(TBD)

15:20-15:40

The Applications of Orthopedic Robots

Han Jianda

Nankai University

15:40-16:00

Keynote Speech

Hu Minggen

Chinese PLA General Hospital Hepatobiliary Surgery




Keynote Speech

Industry Expert(TBD)

16:00-16:20

Medical Robots Tests before Being Listed

Meng Zhiping

Beijing Institute of Medical Device Testing

16:20-16:40

The Domestic and International Standards of Medical Robots

Du Zhijiang

Deputy Director of Robotics Institute, Harbin Institute of Technology,

16:40-17:00

Roundtable Conference

Industry Expert

Venue
Shanghai World Expo Centre
1500 Expo Avenue
Pudong New Area,
Shanghai, China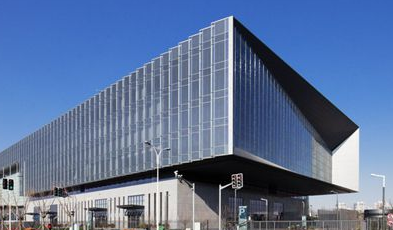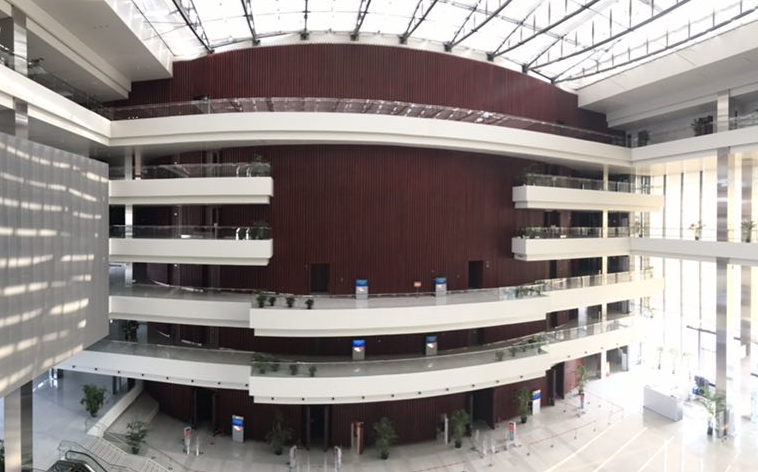 4th floor (able to hold various sub-forums)