At present,the new generation information technology featuring internet,big data,AI and so are developing rapidly,which is bringing about significant and profound influence towards aspects of economic and social development,state administration,social governance and people's livelihood.
Starting from scratch to global attraction,Guizhou big data industry is booming and appealing leading companies home and abroad to focus here.
Thus,Guizhou provincial government is always keenly on unwavering deep integration of big data with four major parts in substantial economy,social governance,people livelihood and rural rejuvenation,which is the crucial project to implement across Guizhou.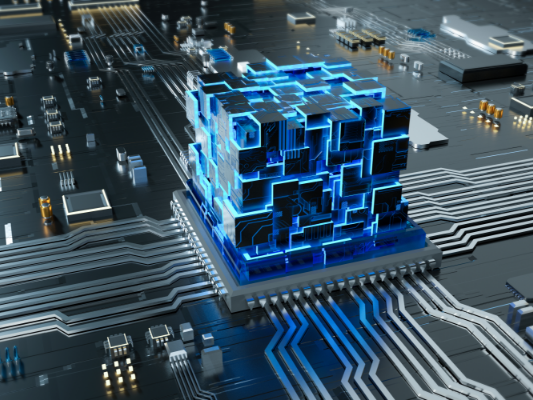 And then it comes to the education issue,the basis for any cause.In recent years Guizhou is holding tight the big data opportunity,combine big data achievement with education closely,underline investment promotion and cultivate intelligent education enterprises and projects.Through several years'development,more and more intelligent enterprises are thriving in Guizhou,effectively lifting the teaching level there.Meanwhile,it also paved a way as the role model of big data plus education for the poverty alleviation in Guizhou.
"Intelligent marker"picturing high efficient teaching mode
A pen with ordinary shape hides quite a lot of functions,which acts as a key to lift students'performance.
Recently,the correspondent found that invention in a sci-tech company in the new area between Guiyang and Anshun.According to the company,this marker carries camera,signal projector and connects blue tooth and WIFI,affiliated with the specific software,the exercise process of students could be tracked and recorded for the following guideline by parents and teachers via smart phone or computer after logging on the software.
Since establishment in 2016,this company got great support from the starting stage of incubation period,so that they could overcome challenges and difficulties and insist on their innovation and career for the exploration and expansion ahead.
Related:
Lower than 1.4, Guizhou pushes green data center
"big data plus education"enables precision poverty alleviation

In 2018,Dai Zhizhai from the Changshun Ethnicity Middle School ranked No.1 in the junior high school testing for three major ethnicity region of Qiannan,Qianxi and Qiandongnan,which puzzled many--top 1 from a poverty--stricken county.

The above achievement results from the"big data plus education"mode applied to Changshun County,which is launched by Guiyang municipal education bureau and a local intelligence education company.The two partners transmit teaching process via remote systes in Changshun County to experts and quality teachers in Guizhou,who feedback on where and how to improve quickly so as to lift the teaching level.
Chen Changyou,a maths teacher from Guangshun Middle School of Changshun County said,whenever I finishes one class,the experts and teachers would tell me where to enhance and improve,which student and how I should communicate with.Chen replied that his teaching mindset is more clear and the students are becoming more active in their studies after a long term's guidance.
Remote guidance teaching is one part of educational precision poverty alleviation,besides that,Guiyang City also set up parenting platform based on big data,thus experts could guide parents for better communication with students aiming on healthy and better study and growth.
Online education makes study more precise
This is our studio,and teachers recording their teaching videos are mostly from tier-I cities,vey young and talented.
Fang Hengliang,deputy president of a local sci-tech education company in Guiyang replied that,they have been get involved in vocational education since 2013.with the booming big data recent years,they decided to adopt big data and AI into education,and get started the internet online live education from 2015.
It's no special rather than a form revolution for online education,which could make it true for education any time and anywhere,backed by the recorded or sliced types of syllabus.Fang added,their online education platform is dedicated to tackled the imbalance of educational resources regionally.He said,the education quality would be lifted completely in the less developed area by education mode adoption from tier-I city in tier-II and III cities and big data plus education.
Compiled by China IDCNOVA, retransmission prohibited without authorization.
For more information, please contact justin@idcnova.com