IDCNOVA news,Feb 26,Beijing,with official launch of several 5G sites in the Tian'anmen square,China Unicom Beijing Branch achieved 5G signal coverage for this landmark of China at first.These 5G sites will serve the China Media Group(CMG)news report on the coming annual Chinese"lianghui"(NPC and CPPCC)scheduled each early March.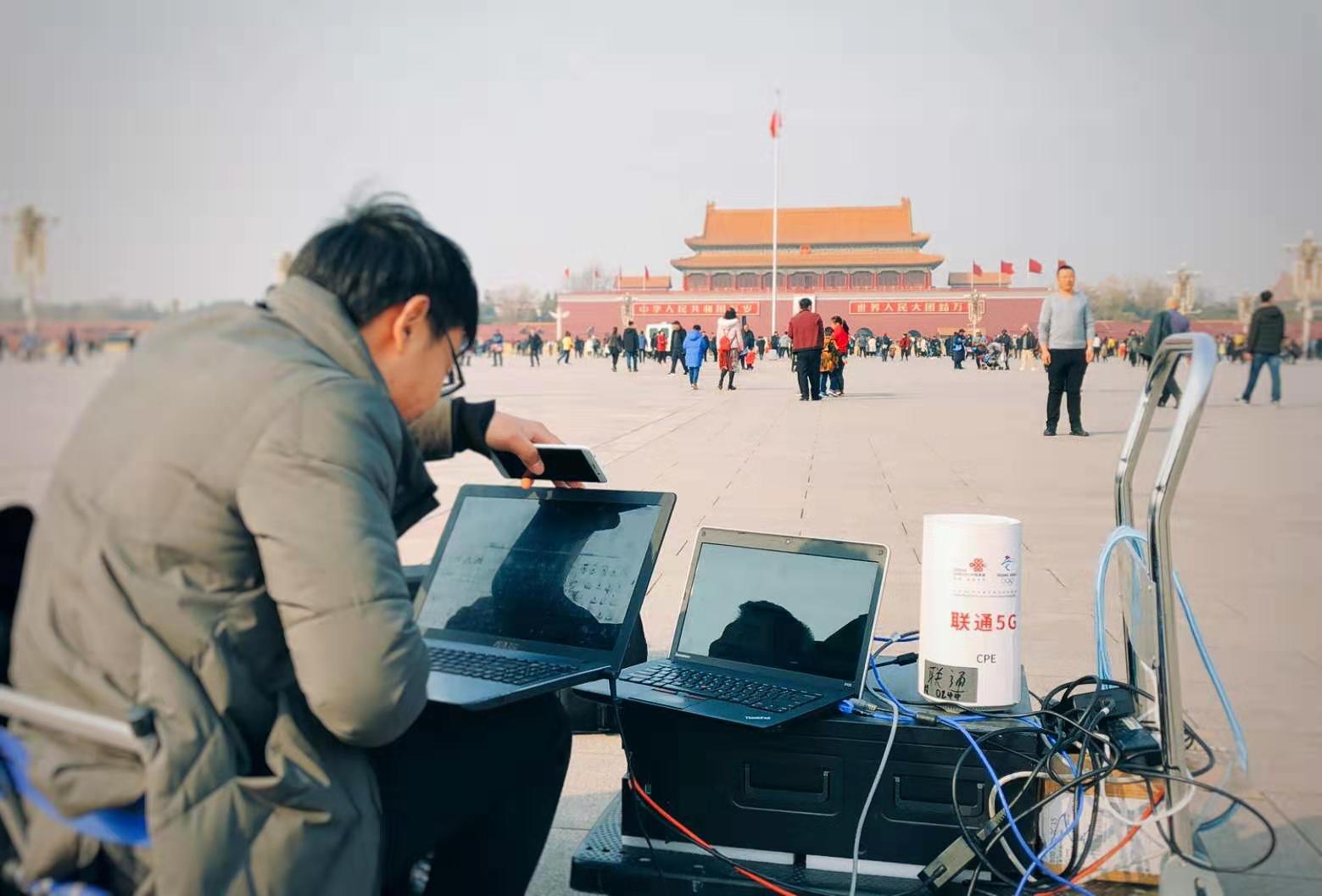 Besides the specifically historic and political meaning,Tian'anmen square area is also the key place for national ceremonies,gatherings and international affairs activities of China.Thus,after the proposal of acceleration of 5G commercialization by the CPC central committee economic meeting,China Unicom Beijing Branch has listed Tian'anmen square as the crucial construction area of 5G.After profound preparation and delicate implementation,overcoming the higher requirements of building up and technique,China Unicom Beijing Branch completed several 5G sites'construction within a short period as well as the adjustment and official launch.The peak speed reaches 200Mbps and bottom speed 2.6Gbps,which is fully qualified to meed the transmit demand of CMO on"lianghui"coverage according to the testing.
Meanwhile,these 5G sites also means that Tian'anmen square becoming a"5G intelligent square",that the 5G network will provide better signal and faster download speed,as well as significance for the large-scale tourism sites of Tian'anmen square and the adjourning Forbidden City,which would provide better outing experience with faster internet access,mobile payment at anytime,4K HD video call support as well as hyper HD multiple wired video transmitting.In addition,it will play a key role in smart city building up of Beijing in the future too.
Compiled by China IDCNOVA, retransmission prohibited without authorization.
For more information, please contact justin@idcnova.com