IDCNOVA news,Feb 21,Beijing,the Industrial Internet Summit was held at China National Convention Center,it will concludes on Feb 22.Hosted by CAICT(the China Academy of Information and Communications Technology),Industrial Internet Association and China Institute of Communications,supervised and guided by MIIT,this summit is themed with Intelligent connecting and enabling,integrated innovation.

Miao Xu,the MIIT minister delivered a keynote speech at this summit.He pointed out that,as the deep mixture of industry and internet systems under digital wave,industrial internet acts as the key pivotal of the new round of industrial revolution.Many countries are paying much attention and enforcement on the relevant development in terms of technology,industry cluster,strategy supporting and investment planning and so on.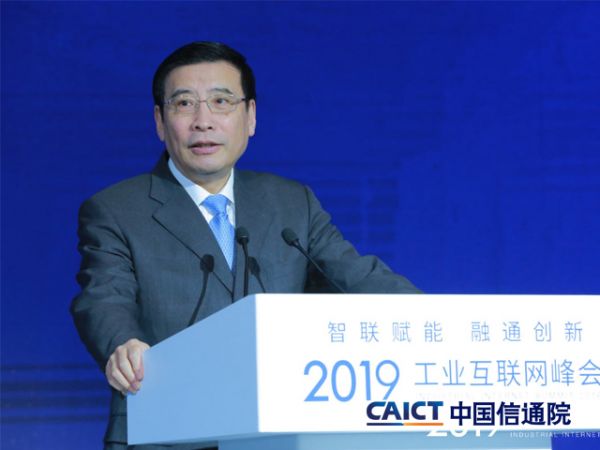 Miao Xu, MIIT minister delivered a keynote speech at Industrial Internet Summit 2019
Miao stressed that China also paid high emphasis on industrial internet development,combine it with 5G,intelligent manufacturing,IoT to upgrade the traditional industry,refresh technology and equipment.Thus,the Chinese government and relevant authorities introduced lots of strategies,regulations and programs to promote the steady,healthy and well-arranged development of industrial internet.
Miao stressed five majors parts to enhance the further development of industrial internet,including innovation strengthening,related systems improvement and insistence of demand-oriented policy,enrich resources to lay a firm foundation and deepen international cooperation to expand overseas space.
Compiled by China IDCNOVA, retransmission prohibited without authorization.
For more information, please contact justin@idcnova.com