IDCNOVA news,Recently,China Unicom completed and released the largest 4G/5G wireless visualization outfield experimental network in Xiongan New Area.Based on the crucial national project,China Unicom forged this network together with Nokia,utilizing the latter's wireless cloud connect solutions to build 10 4G/5G base stations applied with CU/DU architecture,achieving the cloud deployment of 4G/5G software function in the generic hardware resources pool.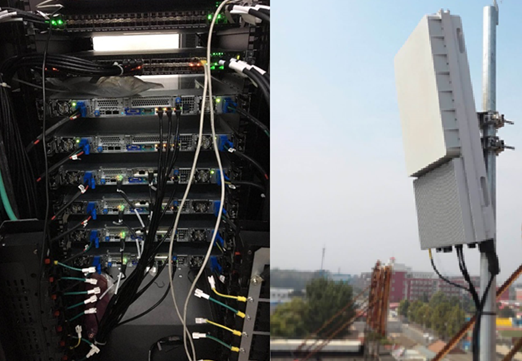 China Unicom released its CUBE-RAN plan in 2018,raised up that it's the certain tendency of cloud architecture evolvement for the future wireless connect development.By 4G/5G cloud deployment of experimental network this time,the 4G/5G wireless resources could be completely integrated to achieve the deep synergy among different systems and lift the network resources efficiency.Meanwhile,the thorough decoupling state of software and hardware can assist the fast deployment of network and the following 5G functional upgrading,guarantee 5G network to flexibly deal with varied and different business demand from vertical industries.Cloud architecture is also favorable to the introduction of technologies like big data analysis and AI,accomplish the intelligent management of 5G vacancy resources and fundamental network resources.
Based on the experimental network this time,China Unicom will fully verify 4G/5G cloud connect network architecture and crucial technology,continually share the experimental results,lay a steady and firm foundation for 5G network construction.At the same time,China Unicom will actively explore the organic integration of wireless connect network,core network and MEC,forge up local 5G end-to-end solutions aiming at various vertical industries,promote the blossom and yield fruit of ICT integration at the network edge.
Compiled by China IDCNOVA, retransmission prohibited without authorization.
For more information, please contact justin@idcnova.com