Huawei Technologies,China's biggest technology company,will move into the television business this year with the release in April or May of sets under its Honor brand,which has so far sold smartphones,an insider told Yicai Global.
Huawei will also unveil new TVs in the second half,a consultant who has worked with Huawei said in a recent interview.Just like handsets and wearables giant Xiaomi,Huawei is targeting smart homes via the TV business.But unlike Xiaomi,it won't focus on low-priced products,aiming instead for mid-to high-end customers based on its fifth-generation mobile network technology,the insider said.
The Shenzhen-based firm declined to comment when contacted by Yicai Global. Huawei's TV business team has 200 to 300 staff and the research and development arm is included in the firm's smart home business under its department for Internet of Things.Huawei will likely ask Jean Suzhou,based in Jiangsu province and controlled by Boe Technology Group,to produce the sets,the insider said.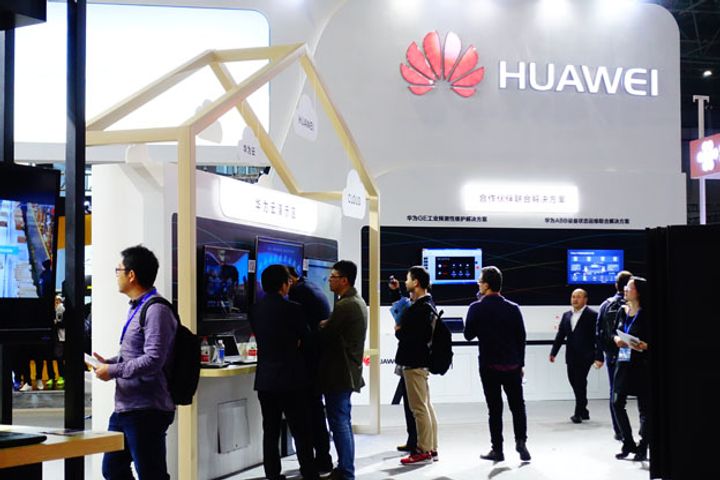 Why the foray into the TV sector?Simple.Demand for 5G telecom base stations and networks will only be stimulated when Huawei promotes 4K and 8K TV sets and gets TV users into using high-quality services,the insider said.Despite 60 percent of TV sets being 4K,few users have access to 4K programs,a situation Huawei seeks to rectify.
A 4K TV set has ultra-high-definition 4K resolution,that is 4096 by 2160,four times that of 2K projectors and high-definition TVs.With UHD resolution,users can see each picture detail clearly.Meanwhile,8K sets have UHD 8K resolution,that is 7680 by 4320.
5G networks must focus on 8K displays to make strides,an insider in the display field said.Huawei possesses the base station network,smartphones,chips,content service and sales channels and will move into the TV sector,completing the display industry chain except for displays,the insider added,saying that Huawei phones come installed with Huawei Video and Health Service,and it is not difficult to transplant such services to TV.
Step by Step
Huawei has included its TV business into smart home which will be popular in the upcoming 5G era,an analyst who requested anonymity told Yicai Global.Huawei has smartphones,tablets and laptops and its smart lights and loudspeaker boxes have also appeared in the market,but now it wants in on the TV business,the analyst added,predicting that the company will promote its products step by step rather than selling on a large scale at low prices.
Huawei will kick off its TV business by targeting mid-and high-end markets without sacrificing product quality and brand positioning,the analyst said.Though it is inevitable for Huawei to get into the business,it will proceed steadily,he added.
Speculation were rife last year that Huawei would embark on such a business,and the color TV field was prepared to meet the challenge posed by it entry.
Smartphone makers are being drawn into the sector because TVs play an important role in smart homes,Wang Cheng,senior vice president of TCL and chief executive of TCL Multimedia Technology Holdings,said in an interview with Yicai Global during the 2019 Consumer Electronics Show.Handset makers break into other businesses to change their product forms and the market structure,Wang added.
The TV will change,and manufacturers should do that through their new ideas and imagination,Wang said,adding that firms should take the initiative to reform.The upgrade of 8K,artificial intelligence and quantum dot display technology will bring new opportunities to Chinese TV makers.
Skyworth Group's Chief Technology Officer,Wang Zhiguo,has an open mind about Huawei's entry into the TV industry.Its addition is positive and Skyworth is looking forward to building a healthy ecology for China's TV industry with Huawei.Chinese TV makers can no longer rely on a marketing-oriented strategy since low-end competition will do nothing but harm the industry's development,he said.