IDCNOVA news:Jan 28,2018,on the threshold of Lunar New Year,MIIT released the communications statistical bulletin of 2018.The total volume of telecommunications service in 2018 reached by 6.5556 trillion yuan,increasing 137%year-on-year and the accumulated earnings reached by 1.3010 trillion yuan,increasing 3.0%than previous year.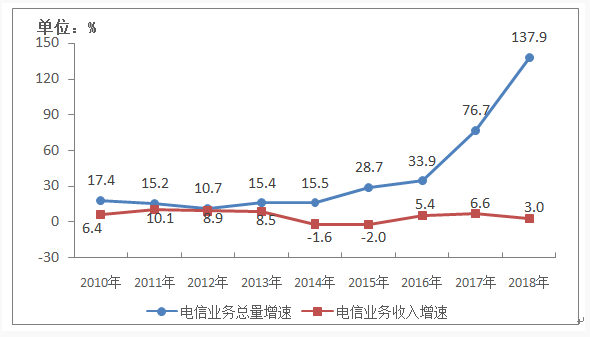 As for the fixed communications service,the revenue achieved 387.6 billion yuan,rising 9.1%compared with the previous year,accounting for 29.8%in the total teleservice income.The mobile communications service completed 913.4 billion yuan,rising 0.6%year-on-year,accounting for 70.2%in the total amount.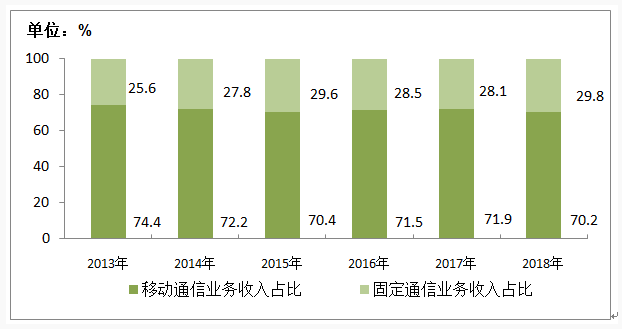 Compiled by China IDCNOVA, retransmission prohibited without authorization.
For more information, please contact leo.zhang@idcnova.com