Vodafone CEO Nick Read has revealed the difficulties for the world's second largest mobile operator to replace struggling Huawei from its core networks.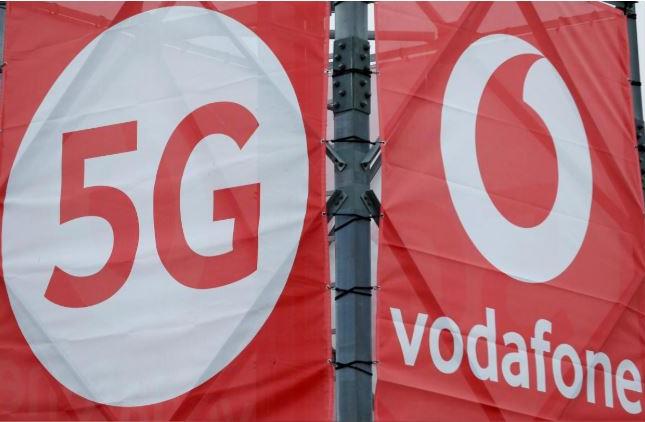 The UK-based Vodafone has already started pausing — and not a replacement — the Huawei equipment in its core networks until Western governments give the Chinese technology firm full security clearance.
"We are continuing to use them in radio for 5G. However in the core, we have put them on pause. They are not significant in the scale of our operations in the core and therefore it's not a big financial implication," Nick Read said.
Nick Read said the replacement of Huawei network from the core of its network would take a couple of years to execute. It's an execution complexity than it is a financial consideration for mobile operators.
"If there was a complete ban at the radio level then it would be a huge issue for us, but it would be a huge issue for the whole European telco sector," Nick Read said announcing the company's Q3 financial result.
Huawei is estimated to have a market share of 35 percent through the whole of Europe. It will be tough for mobile operators to remove Huawei from their core networks. Huawei is the number one telecom infrastructure supplier worldwide ahead of Nokia, Ericsson and ZTE.
"I think you're going to see more and more operators doing that. We're not replacing at this stage because we engage with the security agencies, politicians and Huawei to clear Huawei's issues," Nick Read said.
The United States and some allies, including Australia and New Zealand, have banned Huawei from 5G networks because of alleged ties to the Chinese government, while the firm has denied that its technology could be used by Beijing for spying.
Europe's mobile service providers would face higher costs and delays to faster networks if authorities imposed a blanket ban on Huawei equipment, particularly the radio technology deployed on mobile towers, Vodafone's Nick Read said.
Operators in Europe such as BT and Orange, have already removed Huawei's equipment or taken steps to limit its future use.
Nick Read said Huawei's equipment was used in Vodafone's core – which he described as the intelligent part of the network – in Spain and some other smaller markets.
European governments and security agencies had not pressurized Vodafone into taking the step, but the "noise level" had increased, and the debate now needed more facts, Read said, adding that governments in Africa and the Middle East, where Vodafone also uses Huawei, had not raised concerns.
Huawei is a strategic partner to Vodafone since 2007. "Huawei is focused on supporting Vodafone's 5G network rollouts, of which the core is a small proportion," a spokesman for Huawei said.
Nick Read said Vodafone had already agreed terms with a range of 5G suppliers, so moving away from Huawei in parts of the roll-out would not incur additional costs.
Meanwhile, France is stepping up controls of telecoms infrastructure used in 5G networks, a finance ministry official said, amid growing security concerns over Chinese group Huawei.
Foreign Minister Jean-Yves Le Drian said on Wednesday that Paris was aware of the risks of Huawei's access to mobile networks and said the government would take the necessary steps when needed.