Orange is likely to drop China's Huawei from its 5G network supply deals in France and other markets.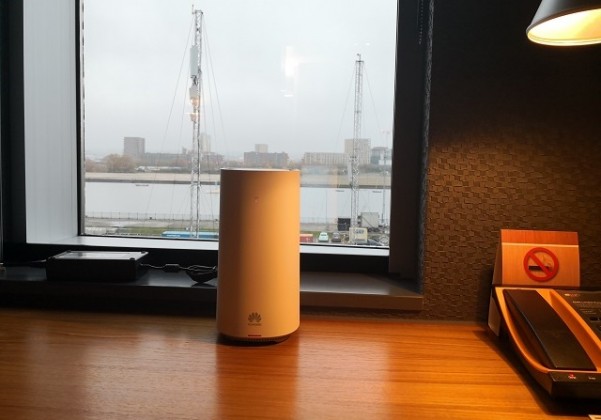 The development in France will be a major setback for Huawei as Germany's Deutsche Telekom already announced that it would review its telecom vendor strategy.Deutsche Telekom currently works with Huawei,Ericsson,Nokia,Cisco,among others.
Deutsche Telekom also has major presence in the US through T-Mobile US.The third largest telecom operator in US did not select Huawei when it announced its$3.5 billion 5G network deal with Ericsson and Nokia.
Deutsche Telekom is currently considering to buy smaller rival Sprint for$26 billion.Sprint is owned by SoftBank of Japan.Media reports suggested that SoftBank will remove Huawei equipments from its 4G network and will not consider for 5G network.
Earlier,countries such as the US,Australia,Belgium,Australia,New Zealand,the UK,etc.have dropped Huawei from its procurement list for telecom network.
Orange's concerns
Orange CEO Stephane Richard told reporters in Paris:"We don't foresee calling on Huawei for 5G.We are working with our traditional partners–they are Ericsson and Nokia."
Orange earlier said its Capex for the third quarter of 2018 reached 5.141 billion euros(+6 percent)in line with the objective of 7.4 billion euros for the full year.
Orange has accelerated 4G expansion and reached 15 million 4G customers in Africa&Middle East in the third quarter.
Stephane Richard said he considered the security concerns to be legitimate:"I understand that all of our countries,and the French authorities,are preoccupied.We are too."
Huawei,the largest telecom network supplier with 28 percent share,said it was not a supplier to Orange's existing 4G network in France and would not feature in the company's 5G plans in France.Huawei does supply Orange's networks outside France and expects to be involved in 5G there,Reuters reported.
Deutsche Telekom
Deutsche Telekom,Europe's largest telecoms company,said it was reviewing its vendor plans given the debate on the security of Chinese network gear in Germany and the other European markets where it operates.
Deutsche Telekom pursues a multi-vendor strategy,relying above all on equipment from Ericsson,Nokia,Cisco and Huawei.
Telefonica Deutschland
Other German telecoms players say,meanwhile,that they are continuing talks with Chinese vendors as they draw up proposals to take part in Germany's auction of 5G licences in early 2019.
"We are watching the discussion very closely,but we will not participate in the current speculation,"said Telefonica Deutschland,Germany's No.3 operator that has existing relationships with Huawei and ZTE,another Chinese vendor.
United Internet
United Internet,a potential new entrant that is weighing bidding for a 5G licence,said it was in talks with two vendors on its strategy–one of which is Chinese.A spokesman declined to identify the vendor but according to media reports it is ZTE.
Analysts say German telecoms operators depend heavily on Huawei,meaning it will be hard to rip out and replace its existing gear or to cope without the Chinese company,the world's top network supplier,in building their 5G networks.