IPv4 addresses have nearly dried up,and IPv6,hailed as the next generation of internet technology,has become the new"global internet gateway,"allowing every grain of sand on the planet to have an address.
Alibaba cloud announced that it will provide enterprises with a full stack IPv6 solution to accelerate the development of China's next generation internet applications.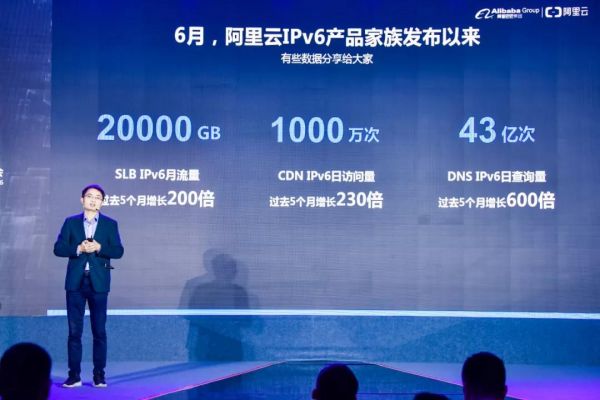 As the first cloud manufacturer that fully supports IPv6 in China,the number of daily IPv6 queries for Alibaba cloud DNS has increased by 600 times in the past five months.At present,core products have been fully supported.
At present,countries are accelerating the deployment of the next generation of the Internet,in May this year,the Chinese Ministry of Industry and Information Technology released the sixth version of the Internet protocol(IPv6)scale deployment action plan,IPv6 transformation is imminent.
Alibaba began to invest in IPv6 technology research and development and application in 2017,and took the lead in realizing large-scale application.Among them,youku,taobao,Tmall,and other applications with more than 100 million users have blossomed and achieved IPv6 implementation.Now,all companies can get this capability through Alibaba cloud.
"We hope that Alibaba cloud will share the technology and experience of IPv6 migration with customers and partners,jointly build China's IPv6 ecosystem and accelerate the transition of China's internet to the next generation internet."Alibaba group CTO,Alibaba cloud intelligence President zhang jianfeng said.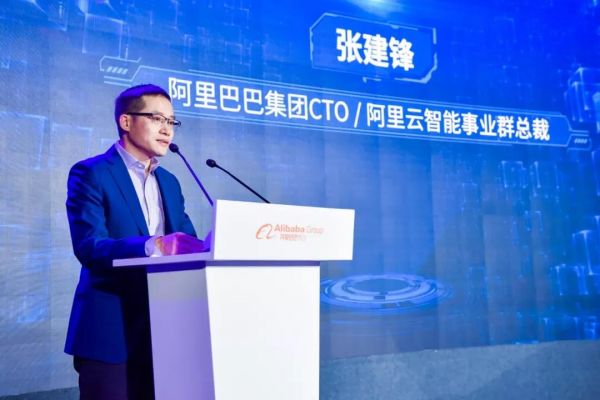 IPv6 transformation is a huge system engineering,if used in the traditional way,need to the server,network and application of a full range of upgrades,not only technical challenges,but also a long period of time.Alibaba cloud provides the most complete IPv6 solution in China,which can help enterprises complete the upgrade of business system in a few minutes and guarantee the continuity of business.
•dozens of IDC in Alibaba cloud have supported IPv6.
•the core products of Alibaba cloud,such as ECS,VPC and OSS,have supported IPv6.
•self-developed technology Netframe has 400G IPv6 forwarding capability.
•AliBGP realizes cross-vendor routing protocol docking and solves multi-vendor compatibility problems.
•AliGuard can provide level T attack resistance.
It is understood that the IPv6 full stack solution of Alibaba cloud has served more than 200 industrial scenarios,covering retail,finance,manufacturing,radio,television,media and other industries.Sina weibo has completed the upgrade and transformation of IPv6 public network access business through Alibaba cloud.In the future,it will depict users'portrait more accurately through IPv6 source address without NAT,and provide users with customized services with thousands of faces.Based on IPv6 website solution,China Yangtze power Co.,Ltd.(CYPC)realized the dual stack access of internet website and application system,provided a smoother network experience for end-users.
Compiled by China IDCNOVA, retransmission prohibited without authorization.
For more information, please contact justin@idcnova.com