PwC recently released its 2018 ranking of listed companies'R&D expenses.Amazon tops the list at$22.6 billion,followed by Google's parent company at$16.2 billion and Volkswagen at$15.6 billion.Samsung electronics,Intel,Microsoft and apple ranked 4th to 7th respectively.
From this ranking,it can be seen that the traditional listed science and technology companies(including software,hardware,semiconductor,etc.)occupied 7 of the total 20 seats,and all rankings very high,indicating that technology research and development as an important part for supporting the development and profitability of science and technology companies.But,what's wrong with Huawei,known for its research and development expenses,seemingly missing from the list?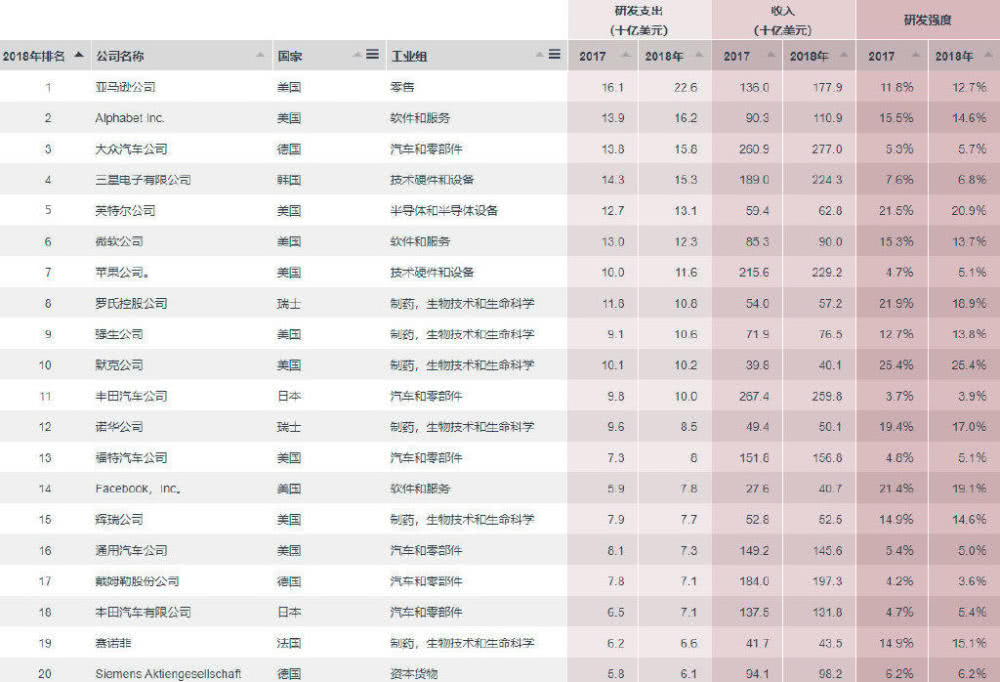 Why Huawei not in the ranking

First of all,the statistics focus on listed technology companies,while Huawei is not listed,so it will not appear in the ranking.Then how is it about R&D expense in Huawei?
Huawei spent 89.7 billion yuan($13 billion)on R&D in 2017.Huawei had previously said it would continue to increase research and development spending to$15bn-$20bn in 2018.According to the above statistics,Huawei would at least reach the level of Samsung and Google.
Compiled by China IDCNOVA, retransmission prohibited without authorization.
For more information, please contact justin@idcnova.com