China Data Pay from Guizhou province was recently awarded the title of national integrity company at the 7th National Business Integrity Building Conference on Oct 26 in Beijing.
The conference invited over 300 guests from various fields to discuss the establishment of a credit system, an honest business environment and company transformation during the internet era.
China Data Pay was established in Guian New Area in 2016 and provides services for the circulation of big data products from state owned companies. It strives to create China's first ecosphere of state owned big data.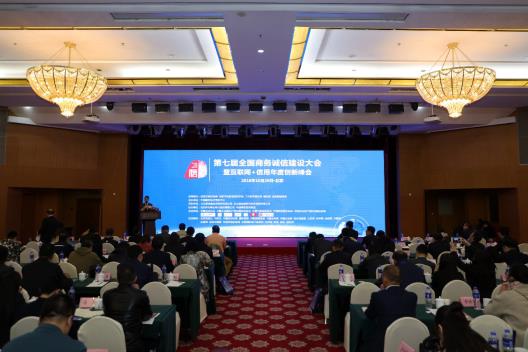 The 7th National Business Integrity Building Conference is held on Oct 26 in Beijing. [Photo/xinhuanet.com]
According to Tang Hanlin, chairman of China Data Pay, the company focuses on the appreciation of state owned data assets to help with the development and upgrading of all industries.
The company takes integrity as its priority in promoting the establishment of a big data industry credit system.
Currently China Data Pay has access to authoritative, lawful and multi-source state owned data resources in the areas of public security, justice, transportation, finance, telecom operators, railways and civil aviation.
Based on the data resources, the company can provide comprehensive big data solutions in everything from user management to daily operation for ecommerce ventures.
The company can help ecommerce ventures to optimize the credit system, increase marketing efficiency, improve risk control and user experience, and lower costs and operation risks.
The electronic commerce law, which is to come into effect next year, will guarantee the legitimate rights and interests of participants in the ecommerce market, standardize the behavior of ecommerce and maintain market order.
The company will use big data as an advantage and abide by the law to enhance the competitiveness of ecommerce and promote industrial upgrading.