IDCNOVA news:On May 12 2019,Chinese tech giant Baidu inked an agreement with Western China's Xi'an Municipal Government to launch the Baidu Cloud Computing(Xi'an)Center,located in the Xi'an National Civil Aerospace Industrial Park,also the Shaanxi National Aerospace Economic Technology Development Zone.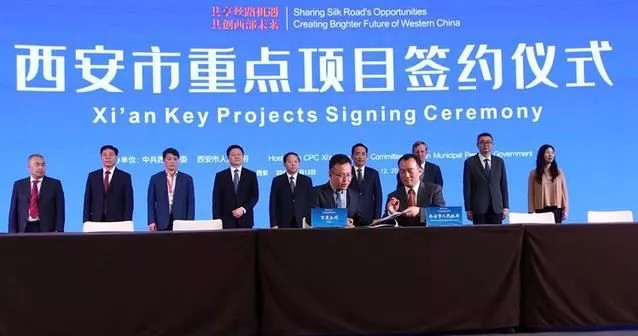 signing ceremony on Baidu Cloud Computing (Xi'an) Center
It's reported that this site is devoted to become another green,power-saving and advanced hyper scale cloud computing center of Baidu,and the campus will occupy 127 mu(approximately 84,667 square meters)and has a floor space of around 90,000 square meters.After completion,it will hold over 100,000 servers,which is the first self-built hyper scale data center of Baidu holding more than 100,000 servers in Western China.

It's commented that,together with other regional data centers of Baidu,Baidu Cloud Computing(Xi'an)Center will form up integrated power,provide strong algorithm platform,build up a crucial cluster in West China,act as the key node of national network of Baidu,cover the overall West China.

Design sketch of Baidu Cloud Computing (Xi'an) Center
In addition,after landing in Xi'an,the advanced AI and big data technologies of Baidu will play a key role in the smart city construction of Xi'an. Moreover,this site will drive the rapid development of relevant industries of cloud computing,big data and so on,attract more internet companies landing here,accelerate data center technological upgrading and IA application implementation.
Related: China data center tour: Baidu Yangquan Cloud Computing Center
Compiled by China IDCNOVA, it's open and available for repost, reproduce, quote or retransmission if clearly stating the source with web link combined.

For more information, please contact justin@idcnova.com