Datacloud Global Congress (http://www.datacloudcongress.com/) is now entering its 16th year as the premier leadership summit for critical IT infrastructure

Over the past 15 years this event has evolved as a recognised beacon of high quality content offering thought leadership across the entire IT infrastructure ecosystem.Datacloud has performed a critical role as an international networking and deal making opportunity for key players across the sector
With a powerful agenda covering cloud challenges,edge evolution and data center infrastructure it attracts investors,financiers,business leaders and their customers who use this annual meeting in the stunning backdrop of Monte Carlo to do deals that influence outcomes for the next 12 months and beyond.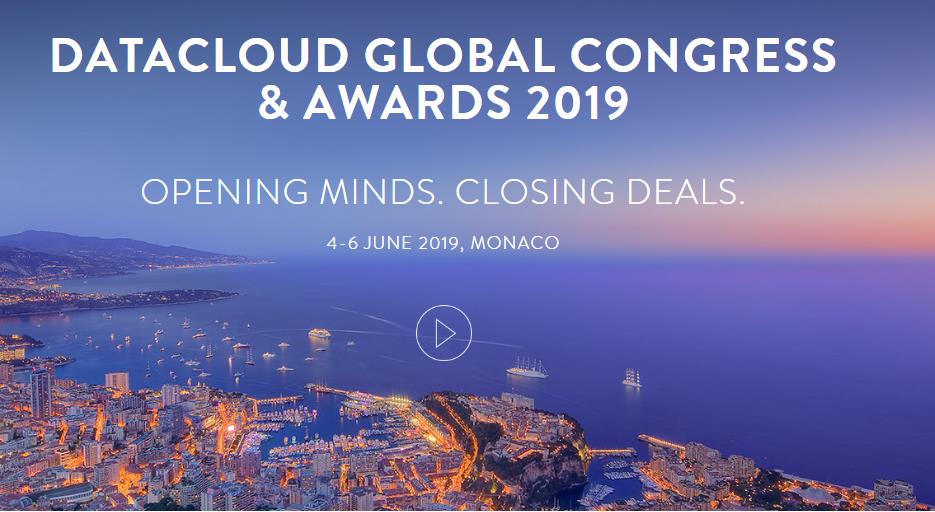 China Forum: Infrastructure in China and deployment internationally
The datacenter market in China is expanding exponentially and enterprise infrastructure requirements may now be met by a mix of hyperscale,cloud and Edge facilities being deployed now and also planned for construction.
Companies in China are also expanding rapidly in global markets,and include requirements for cloud and colocation services as well as locations and hubs for potential self build,and new build projects.
This timely forum brings together players in China,enterprises,and datacenter operators internationally.
Date:6 June 2019 Time:10:30h Close:12:30h
Finvest: Risk and Reward for Investors in Data Centre,Cloud and Edge Businesses
Grimaldi Forum Monaco,5 June 2019
2018 witnessed a record level of investment in the data centre sector,with optimism fuelled by the digital transformation of organizations globally,the rising influence of Industry 4.0 and the diffusion of the Internet of Things(IoT).
With business models ranging from pure wholesale space to value add managed services,managed security,on top of capacity,power,and cooling the market has expanded to Hyperscale facilities,and now Edge represents a potentially huge market opportunity.
Allied to these trends,the emergence of a new range of technologies such as AI,IoT,blockchain,5G,robotics and more presents different sets of risks and rewards.
To evaluate these new opportunities for investors,Data Economy will hold a one-day special summit in Monaco,during the Datacloud Global Congress attended by more than 2k delegates.
Datacloud is the pre-eminent networking and business deal making summit and Finvest will attract the strategic and financial leadership of data centre,cloud and Edge computing businesses with private equity specialists,financiers,industry investors,REITs,real estate players,professional transactional and advisory firms,and government.
Data Economy,in partnership with Datacloud Global Awards,will also host the world's first Awards.These new accolades will recognise excellence in financial and investment leadership in the sector.
Finvest will be attended by around 300 international executives and has been designed to give companies driving investment with those seeking investment opportunities in a unique annual platform to meet,network and do deals.
Who will attend Finvest?
DATA CENTRE,CLOUD AND EDGE players and new market entrants
PRIVATE EQUITY INVESTORS looking to gain insight into the markets,players,opportunities and risks
LENDERS that supply capital to infrastructure service providers
M&A SPECIALISTS seeking to meet and network,and understand market potential and opportunity
REITs FIRMS seeking a global perspective of the data centre sector

For more detailed itinerary of Datacloud Global Congress 2019 please check here