China's Tencent has long dominated the country's consumer internet with its online games and the near-ubiquitous WeChat messaging app.But going into 2019,the Chinese tech giant is rolling out more features and services in the hope of attracting more corporate clients.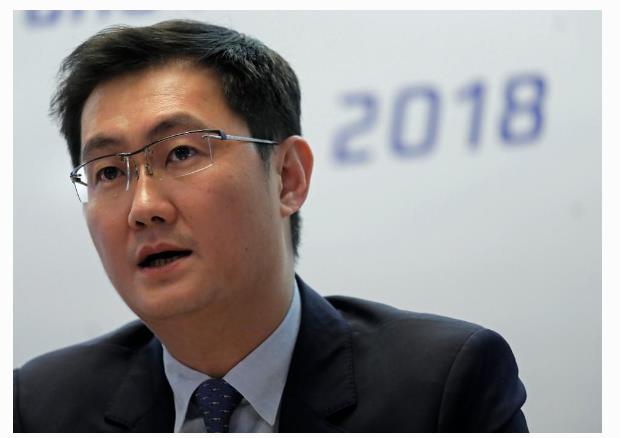 Pony Ma, Chairman and CEO of Chinese internet giant Tencent Holdings Ltd. (AP Photo/Vincent Yu)
Faced with an uncertain regulatory environment for its core gaming unit,Tencent is adapting WeChat for business use and expanding its cloud computing offerings.The company plans to embed Xiaowei,a Siri-like digital assistant,in cars and hundreds of smart appliances to enable voice-based search of its entertainment offerings and a plethora of content within WeChat.Meanwhile,Tencent also wants to keep corporate users hooked on its messaging platform by building out so-called mini programs,or lite apps,that can be accessed directly within the platform.These add-ons will offer services that range from online shopping to food ordering,and businesses will be incentivized to build them on Tencent's cloud platform,helping the company to generate extra revenues.
"We are really determined about the lite apps,"Allen Zhang,Tencent's senior vice president and creator of WeChat,said during a recent company conference."But we don't want to do this in a rush,because we view the lite apps not simply as a function,but an entire ecosystem."
The push to attract more business customers comes amid looming regulatory uncertainties for Tencent's online games unit,which had accounted for roughly half of the company's total revenues.Although China resumed approvals of online games in late December,ending a freeze that had dragged on for most of last year,Tencent's games remain in limbo.Its notable absence in the first and second batch of approved titles has sparked concerns that regulators are spending more time to review and possibly alter the company's blockbuster titles,which were criticized by state media last year for being too violent and fueling addiction among minors.
Tencent will eventually get the required approvals eventually,and it doesn't view enterprise-oriented services as a makeshift strategy,says Nomura analyst Shi Jialong.With the outlook for online games remaining cloudy,it's expected that these new ventures can make up for some of the losses by generating extra advertising revenues.Many companies that range from e-commerce to education say that they consider mini programs as"the most important new channel for user acquisition,"with attendees surveyed during the aforementioned conference indicating that they intended to allocate more funding to develop these programs,Shi wrote in a recent research note.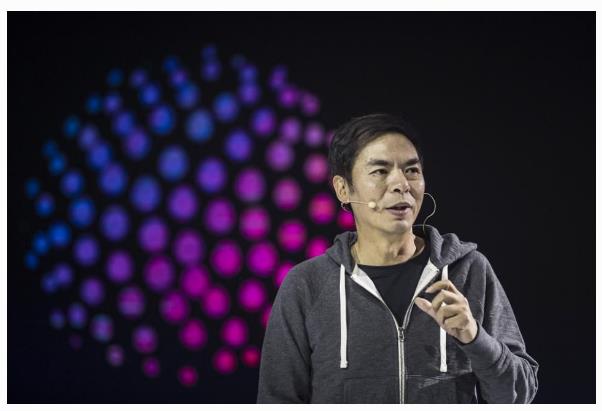 Allen Zhang,senior executive vice president at Tencent Holdings Ltd.and founder of the company's WeChat app.(Photo by Qilai Shen/Bloomberg)©2018 BLOOMBERG FINANCE LP
According to Shi,monetization of the WeChat platform is still nascent.WeChat Moments,a WeChat function similar to Facebook where users can share photos and other updates,generates just$0.76 in ad revenue for each of its 750 million active users--far less than Facebook's$4.29 for each of its active user in Asia.This shows that there is still"a long runway for growth for WeChat ads driven by Moments and mini program ads,"Shi explains.
"Enterprise-oriented services have been placed at a more strategic level inside Tencent,"Shi said in a recent phone interview."The business-to-business industry is burgeoning,and there are lots of big opportunities."

But challenges still remain.Competitors like search giant Baidu and Alibaba affiliate Ant Financial have also launched their own versions of mini programs,offering similar services,such as in-app shopping and food delivery.And when it comes to cloud computing,the local market is still dominated by Alibaba's AliCloud,which commanded 43%of China's public cloud market in the first half of 2018,far ahead of Tencent's 11%,according to IDC.
For Tencent,narrowing the gap with its rivals to attract more enterprise clients means providing cheap,subsidized services,which analysts say will hurt its once lucrative margins.In 2017,the company won a cloud contract with the local government of Xiamen with a jaw-dropping bid of just 0.01 yuan($0.0015),according to local media reports.Price wars like this are still commonplace in China,with prices often being changed on a monthly basis,according to Wang Ying,an analyst at consultancy Analysys International.
"If you provide cloud computing to local governments for free,there is always the chance to charge for additional services later,"she says."Plus,Tencent has good relationships in the gaming and finance sectors,and it may grow quickly in those areas as well."