Dec 7,2019/IDCNOVA news:the 2nd Edge Computing Forum(ECF)was held in Berlin,Germany recently.Chinese tech giant Huawei had reached cooperative intention to jointly establish the Edge Computing Consortium Europe(ECCE)together partners.
Aimed to provide an all-round edge computing cooperation platform for players from intelligent manufacturing,IoT,operators,enterprises and so on,ECCE is dedicated to deepen digital transformation and mutually push the vigorous development of edge computing industry through industries synergy,openness and innovation as well as demonstration and promotion.
Besides Huawei,enterprises involved in this cooperation consists of various companies from different industries around the world,such as ADI,ARM,Bombardier,B&R Automation,DFK,Intel,Kuka,etc.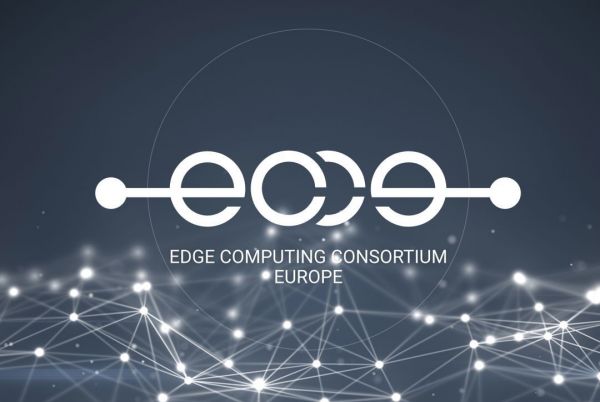 According to official introduction,the founding-to-be ECCE is designed to support the relevant technology application of large-scale enterprises and SMEs across Europe and the rest of the world,especially placing emphasis on the blending of OT and ICT technologies.ECCE will devote itself to enhance the edge computing solutions in the relevant fields of manufacturing,operators,enterprises as well as IoT,focus on discovering and promoting application and continuous contribution of the currently existing technologies and standards,allow the ECCE members'products conforming to users'edge computing demand more.The purposes of setting up ECCE include:the reference architect mode of edge computing(ECCE RAMEC),the full-stack achievement of edge computing(edge computing node),identify shortcomings existing in the industrial development and find out the best practice through assessment and comparison towards various paths(ECCE Pathfinders),actively interact with relevant industrial/standardization organization,promote and publicize ECCE's accomplishments.
Liu Shaowei,the deputy president of ECCE and president of Network R&D of Huawei said,as the crucial foundation of industrial internet,edge computing is the key technology of digital,networking and intelligent society.Huawei will cooperate with mass enterprises from Europe and the world as well as organizations from relevant industries,that propelling the founding of ECCE isn't not only capable of driving the establishment of edge computing technology and standard,but also forging outstanding industrial achievement,as well as promoting the prosperous development of edge computing in Europe together.
Compiled by China IDCNOVA, retransmission prohibited without authorization.

For more information, please contact justin@idcnova.com