IDCNOVA feature:On May 16,2019,a rainy day in Guangzhou and the temperature is 32℃.We paid a tour on Guangzhou Science City(GSC)Lianyun Data Center(aka as Lianyun Data Center)mutually constructed by Guangdong Branch of China Telecom and 21Vianet,which is one of the three jointly established data centers by both parties,demonstrating the"light plus heavy integration"industrial mode and advantage between telco operator and third party data center enterprise.
"Light ease"under heavy asset
Located in the Guangzhou Science City,Lianyun Data Center is convenient in external transportation and connects the airport and railway station within 1 hour distance.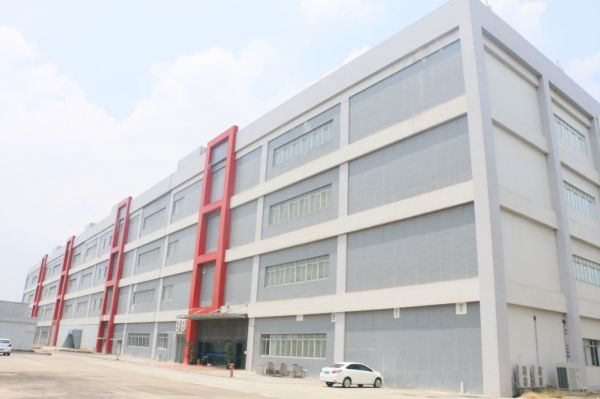 Guangzhou Science City Lianyun Data Center
Occupying 52,000 square meters,Lianyun Data Center is designed for 4 phases.The first phase under operation a four-storey building with 3,400 racks.Second phase is planned for construction due to customer demand.The data hall of Lianyun Data Center is in conformity with T3+standard strictly,regional and modular planning is applied.The infrastructure part also adopts high redundancy assortment,which is one of a few data halls abiding the national Grade A standard.It employs dual 10KV electric supply and high available mode,ensuring the power supply and reliability.
Meanwhile,this site owns the bandwidth of 80M per rack,the total bandwidth is as high as 280G for the first phase.There are 4 data halls each floor,installed with hundreds of customized modular racks.To meet different demand,Lianyun Data Center applies various rack designs with different security levels and power capability,and the area is divided into high density area and low density area.If the customer proposes special demand,over 32A powe capability could be provided too.
Power supply and guarantee
As you step into the data hall area,the hot weather of Guangzhou is excluded.Actually,it's different in or out of the rack area for temperature in the data hall.To meet high power consumption,the rack is applied with confined cooling passage.Each two rows of racks as one group and the floor underneath is hollow steel to let continual inflow of cooling air which is pulled outside the racks by air conditioning after cooling the equipment.The central air conditioning system adopts dual channels of chilled water and cooling water.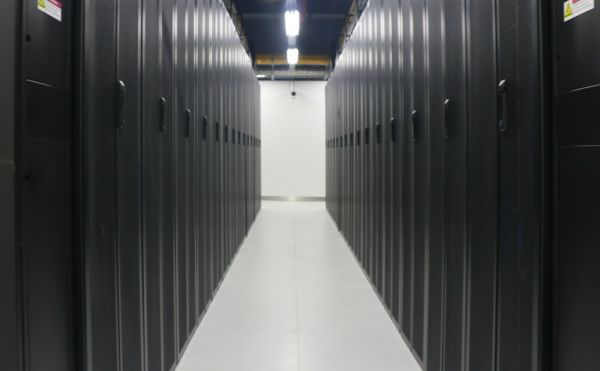 Lianyuan Data Center UPS part is 2N redundancy configuration,the standby time period for storage battery after full loaded is not less than 30 minutes.In the broad battery room,a lot of storage battery racks lined.Each storage battery has an independent monitoring equipment,which could monitors the health status to secure power supply.If emergent condition for backup power supply occurs,the backup diesel generator will start automatically.The diesel generator unit of Lianyun Data Center is N+1 redundancy assortment with backup oil tank.It's cited that,Lianyuan Data Center signed premium oil supply deal with at least two providers,exploring oil channel to secure sufficient oil.
A multiple dimensional and all-round monitoring system has been established in the first phase of this site to guarantee security.To cope with different risk and responsibilities,the monitoring room is divided into security monitoring,internet monitoring and fire fighting monitoring at 24-hour level.A individual fire extinguisher room is established in the fire fighting monitoring center with lots of carbon dioxide fire extinguishers inside.Once needed,the gas inside the fire extinguisher will flow to extinguish fire automatically via electronic control,which is more intelligent and faster compared with the conventionally adopted method.Dealing with the mild climate in Guangzhou,dehumidifier is placed too.
To avoid hindrance by rainy day,indoor unloading area and lift is designed too,which is spacial and broad enough to bear tons of equipment for transportation for fast and convenient unloading.What's more,besides data hall and assortment facility,there are special and dedicated"customer debugging room"as per demand.Clients could work here for free during the debugging period of data hall.
Compiled by China IDCNOVA, it's open and available for repost, reproduce, quote or retransmission if clearly stating the source with web link combined.

For more information, please contact justin@idcnova.com