IDCNOVA feature:Tencent Seven Star Data Center in Guizhou attracted attention greatly due to its huge floor space,advanced technology and unique design as a"bomb shelter".
Under such circumstance,it's necessary to look back the pathway Tencent achieved through zero and one data center as a landmark could never be ignored,that is Tencent Tianjin Data Center,actually,it's still the largest data center by Tencent at present,even accomplished nearly 10 years in November 2010.
Located in the north China's costal city Tianjin,Tencent Tianjin Data Center has exceeded 100,000 servers in October 2018,and it's the first one hitting 100,000 servers in China for a single campus.
Opened in November,2010,this site is the first self-developed hyper scale data center by Tencent,and also the largest established data center currently in China.Consisting 4 building,the total floor space is 92,777 square meters.Beside building 2 as the office building,the other three buildings are all data hall buildings with different construction time and technology adopted.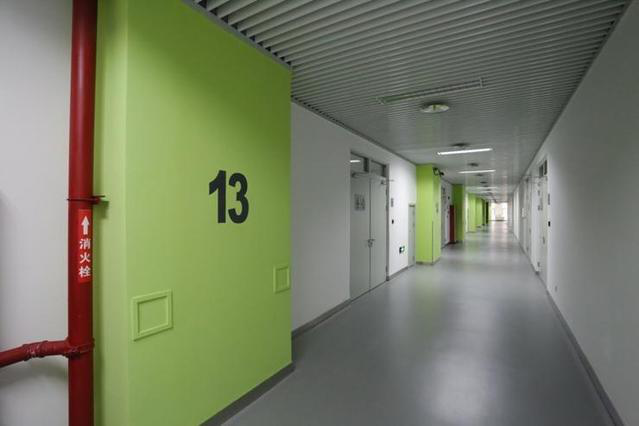 Inside Tencent Tianjin Data Center
Building 1 available in 2010,floor space 20,446 square meters,1,300 racks,18MW,8KW per rack;
Building 2 available in 2014,floor space 38,971 square meters,2,300 racks,36MW,6.5KW per rack;
Building 4 available in 2017,floor space 22,516 square meters,1,200 racks,18MW,8KW per rack;
Tencent applied MDC technology for the 3rd building,this reduced space and made it more flexible and convenient with simpler and clearer functional layout.In addition,the customized TMDC of Frame plus rack plus RPP plus HVDC plus Inrow achieved the high centralized effect and reduced on-site procedure.
What's more,it also contributed a lot to the power conservation,fast delivery,controllable quality and full life circle as well as separated ground construction and IT part.High voltage replaced UPS completely,security and efficiency could be easily accomplished.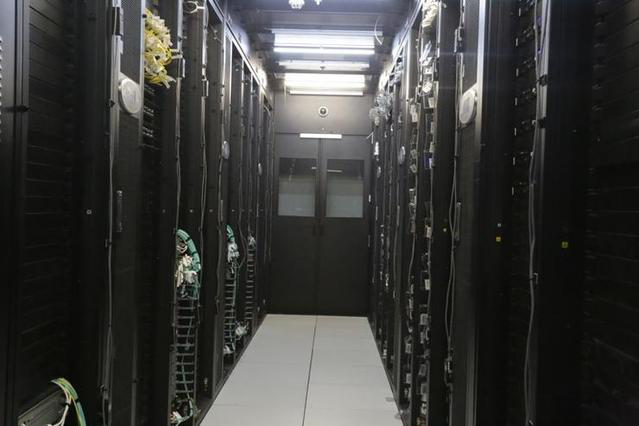 Inside Tencent Tianjin Data Center
Applied with confined passage way,aisle cooling,HVDC and power distribution simplification,power conservation could be easily achieved.Tencent employed TMDC with full confined self-circular system,the internal ventilation distance is reduced,power conversion decreased too,efficiency higher and loss less.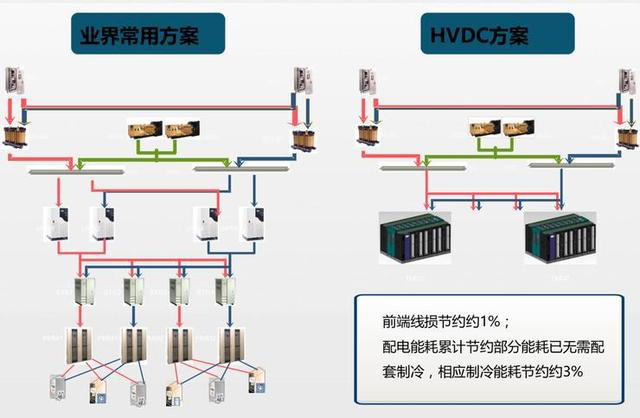 Conventional program(left)vs Tencent HVDC program(right)
Besides the above application,Tencent continuously innovated on green technique and advanced usage,T-block is another cutting edge that attracted eyesight.Targeted to make data center like playing with Lego,data hall could be finished like container-like modules and tasks with framed work compared with conventional data center.And the scenarios for T-block is expanding and exploring with more and more practice via projects and campuses construction.By major modular design,a data center could be installed faster than before in a secure and safer way.
Compiled by China IDCNOVA, it's open and available for repost, reproduce, quote or retransmission if clearly stating the source with web link combined.
For more information, please contact justin@idcnova.com