Executive insights of IDCNOVA
Editor's note:As IoT,5G,edge computing and other concepts landed,data is erupting enormously.According to the relevant survey,the total sum of data generated in China is 7.6ZB in 2018 and it's estimated to become 48.6ZB in 2025.That pushes data center expand greatly,and the following high efficient processing ability as well as the surging power consumption.
Under such circumstances,many Chinese cities are tightening data center construction.In addition,as the acceleration of cloud computing adoption among enterprises,the implementation of 5G and edge computing,the data center patterns and mode would evolve great change.And what new trend will be brought about then?How the data center operators should cope with that?Su Wengui,the general manager for data center BU,Guangdong Branch of China Telecom demonstrated his perspectives during our exclusive interview with him.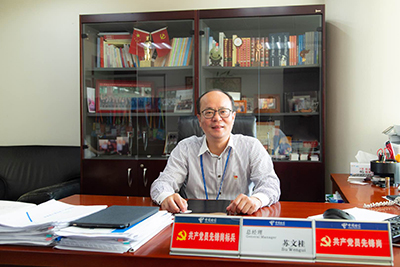 Su Wengui,general manager of data center BU,Guangdong Branch,China Telecom
IDCNOVA:China data center industry is soaring in recent years pushed by the acceleration of digital transformation.According to KZ Consulting on 2018-2019 China Internet Data Center Market Report,the overall market size of global data center business is 625.3 billion yuan,up 23.6%than 2017.The volume of China data center market in 2018 is 122.8 billion yuan,increasing 29.8%compared with the previous year.In the near future,this market will continue fast development and it'll compete with each other severely.
Su affirmed this kind of market environment first.He said,China Telecom is the largest data center service provider in China in terms of revenue,customer volume price system and so on.There are nearly 100 data centers in Guangdong province,over 75,000 racks,more than 30T export bandwidth,partial data centers under construction or delivery mainly converge in crucial cities like Shenzhen,Guangzhou,Foshan,Dongguan and so on.As early as 2 years ago,local governments from first tier cities of Beijing,Shanghai,Guangzhou and Shenzhen had issued restriction regulations on electricity so that there are big gap between customer demand and resources.The China Telecom Guangdong Branch focuses on data center construction in proactive insights for scarce resources and targets 80%effective resources in Guangdong market.In the future,internet Greater Bay Area service will be forged up and service capability will become the key for future data center industry.
Polarized data center during edge computing time
With the technical development,the increasing data interaction is promoting equipment advancement,in the meantime,the increase of equipment quantity is stimulating data itself.In the future,as 5G and edge computing landing,high time-efficient data will increase rapidly.According to the report by Seagate,the real time data will take up over 20%of the total amount of data by 2025.
Under such status,the pressure for internet bandwidth will be partially reduced accordingly,data tracking,processing and storage will be completed in the edge end nearer the users instead of centralized treatment back in the cloud,which would make many data centers deployed at the user end.
Su also holds that,with the landing of 5G and edge computing,the mode for the future data center will polarize.On one hand,the importance for data center as a core in the entire data chain would not be reduced but further stressed.On the other hand,the demand for ultra latency,ultra high bandwidth and huge data processing proposed by 5G will push the evolution to cloud plus edge synergy from the centralized processing business architect for data center.
Interdependent promotion for cloud and data center
Nowadays,the acceptance and tolerance of traditional industries for cloud service is rising continuously.In addition with the increasing promotion from internet business containing short video,gaming and e-commerce,the Chinese cloud market and the public cloud market in particular is hitting the record of growth.According to the relevant statistics,the public cloud service market of China in 2018 is continuing the fast growth,in the second half of 2018,IaaS market accounting for largest proportion had increased 88.4%year-on-year.The overall market size(IaaS/PaaS/SaaS)exceeded 7 billion dollars for the first time.In terms of enterprises employing cloud application and their scale,customers from traditional industries like finance,governmental affairs,manufacturing and education is obviously accelerating on cloud application and the proportion for SMEs apparently rising up.Thus,someone holds that the cloud computing development will reversely affect data center market.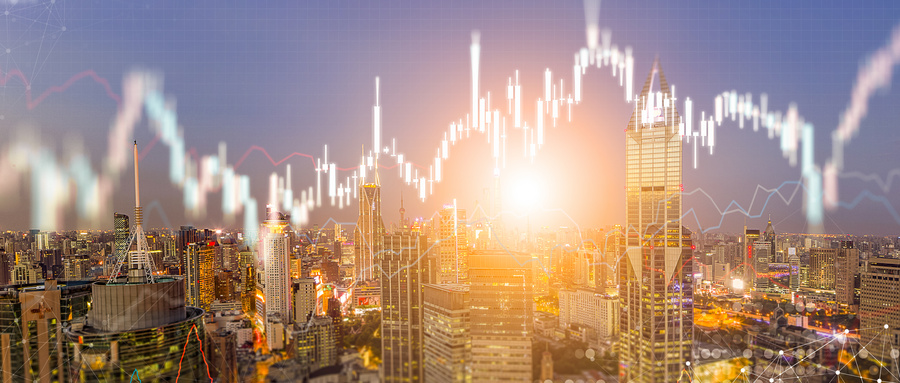 As for this questioning,Su raised his individual perspective.He thinks that,data center and cloud is closely related,not definitely a competitive relationship but that one could be mutually beneficial.At present,many data center business of many large-scale internet customers actually comes from their demand for cloud,that is to say,to construct and deploy resources pond,data center is an ultimate way for implementation.Su added that they made some tactical modulation,for those requiring loud application,they will recommend the cloud service to bear the demand and they will apply data center to meet the demand for those large and medium sized customers,and both two parts of solutions are interdependent.
Tightening policies pushing data center upgrading
Due to surging demand,the data center sum is rising.Take Beijing as an example,the number for hyper scale data centers in Beijing is 5,large scale 11 and medium scale 42,small scale 107,the total sum is 165 and the total sum of racks is 153,000.
Such booming brings about dynamics for internet economy and high burden for local authority owing to power consumption vs insufficient taxation contribution.For example,the total power consumption of Beijing data center industry is 2.67 billion kwh in 2010 and increased by 6.7 billion kwh so fast in 2015,accounting for 7%of the total power consumption of Beijing on the same year,and it continued to increase by 10 billion kwh in 2018.What's more,lacking upgrading potential and motive for those old and worn-out data centers,first tier cities of Beijing,Shanghai and Guangzhou had to tighten policies and regulations on data center restriction for sum and PUE standard.
For such issue,Su holds that,everything is double-sided.Under tightening policies on data center PUE in first tier cities,the future one must abide by higher standard consisting of strategy,planning,design,implementation,maintenance and operation,thus the industrial level of data center will be lifted comprehensively.In recent years,quite a lot of data center are established nearby the first tier cities or other network node cities.Guizhou,Inner Mongolia and other areas are gradually becoming data center clusters upon favorable climate,environment and energy basis,the regional distribution for data center industry is and will developing as a faster trend.
As for how to reduce data center PUE,Su said that,although the newly-built data centers by China Telecom Guangdong Branch has exceeded 300,000 over past three years and the sum of racks is more than that of the past 10 years,the rapid increase of rack sum is pushing non-stop optimization for data center resources and O&P management.And their exploration and try mains focus as follows:
1.Restructure operation and maintenance system,apply intelligent management for infrastructure,network resources and business rack of data hall,employ interaction with dynamic condition,achieve dynamic condition monitoring based on the customer dimension,connect with telecom traffic analysis system,monitor the abnormal condition for customer's network traffic in a real-time way,which greatly lift the timely response to any dysfunction.
2.Introduce big data analysis,connect nearly 100 data centers in Guangdong Province with the provincial platform for data analysis modelling,master data hall capability timely,and apply the optimized program under rack open source.
3.Learn from technical advantage and managerial experience from advanced enterprises,raise the operational efficiency of data centers in Guangdong Province.
4.Adopt power conservation method and advanced technology,continuously optimize PUE level,improve data center power consumption efficiency unceasingly.
Compiled by China IDCNOVA, it's open and available for repost, reproduce, quote or retransmission if clearly stating the source with web link combined.
For more information, please contact justin@idcnova.com