IDCNOVA news:June 26,2019,21Vianet launches its Cloud Data Center in Taicang,Suzhou City,southeast China's Jiangsu Province.At the launching ceremony,21Vianet signed the strategic deal with local government and design agency.
This land size of the project is around 3.3 hectare and the investment volume is more than 200 million dollars.Bearing the action and roles to provide secure and reliable data centers,convenient cloud computing,this site will promote the industrial transformation and lay a firm foundation for the urban informatization.A industrial funding and non-profit foundation will be set up to assist sci-tech innovation project and charity projects locally.All parties involved in this project will devote to provide significant supporting for relevant industries of Taicang,Suzhou and the Yangtze River Delta covering IoV,cloud computing,big data,intelligent manufacturing,block chain and so on,thus inject vigor to the urban development.
Wang Shiqi,CEO of 21Vianet revealed why choosing Taicang as their 200 million dollars'investment.He said that data has become the new strategic resources,21Vianet would like to dig and explore data resources of Taicang and make it a data treasure.According to the planning for 2040,Shanghai will be constructed into one World City,as one of the most promising and nearest cities adjacent Shanghai,Taicang is demonstrating more and more dynamics.As one of the crucial nodes of 21Vianet,this cloud data center in Taicang will also be forged up to a quality campus in east China.Encountering the strategic opportunies of Yangtze River Economic Belt and the Integrated Development of Yangtze River Delta,together with fruitful experiences in data center construction and network connect,21Vianet Taicang Cloud Data Center will fully explore its advantages located in Yangtze River Delta and nearby Shanghai,promote the informatization of Taicang and the entire Yangtze River Delta.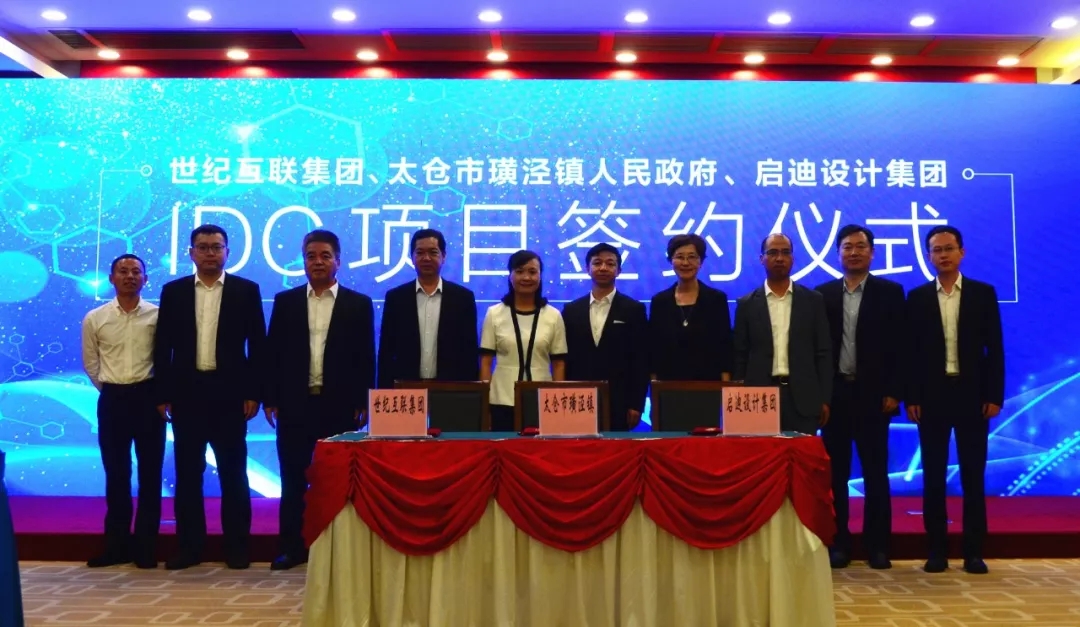 The signing ceremony
Located in the intersection of several national strategies of Belt and Road,Yangtze River Economic Belt and Integrated Development of Yangtze River Delta,Taicang is the first stop at the north side of Shanghai,marking a important significance.In recent years,Taicang is promoting centralization,high-end and precision development of traditional industries,put the acceleration of overall transformation and implementation of innovation-driven development at first,introduce new and cutting-edge industrial projects,make advanced manufacturing and modern service as the new driving force.Taicang local government regards this project by 21Vianet as a chance to advance sci-tech innovation for further development and it will provide full-round guarantee and service to support construction of this cloud data center.

Compiled by China IDCNOVA, it's open and available for repost, reproduce, quote or retransmission if clearly stating the source with web link combined.
For more information, please contact justin@idcnova.com