IDCNOVA news:Recently,the first stage of China Mobile Fujian Fuzhou Data Center located in the Seaside New Area of Fuzhou City,the capital of southeast China's Fujian Province,is being underway smoothly.It's estimated to be available before the end of 2020.
Costing 2.8 billion yuan,China Mobile Fujian Fuzhou Data Center occupies 12.3 hectares,and the total floor space is around 220,000 square meters.Consisting of innovation base,IoT R&D base,internet incubation,data hall,supporting facility,power assortment,etc.,this project is divided into 2 stages.The floor space of first stage is around 110,000 square meters,containing 4 data hall buildings,2 power center,1 supporting and maintenance center and 1 110 kv transformation substation.
Started on September 25,2018 officially for construction,this site needs for a period of 680 days.After the first stage completion,16,000 could be available and the overall CMNET export bandwidth over 10T.The total data processing capability will reach 114 billion TPC-C after the final completion,capable to support 950PB data processing ability,so as to provide high efficient internet environment,forging up a quality high-tech IT platform and promote the big data industrial parks development in southeast China in a cluster-type way.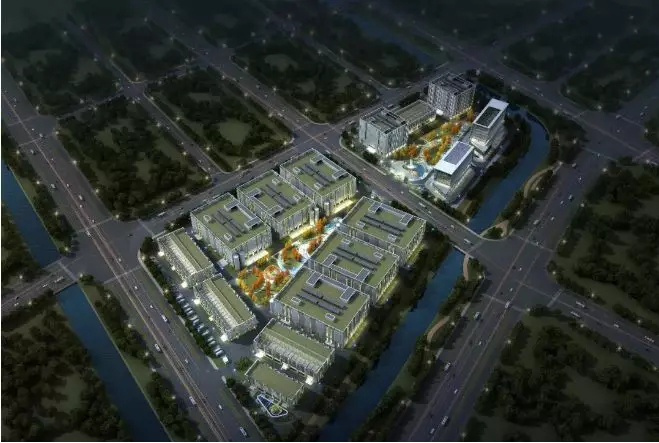 Design sketch of China Mobile Fujian Fuzhou Data Center
As the key project for the Seaside New Area of Fuzhou,that the construction of China Mobile Fujian Fuzhou Data Center will further accelerate big data industry development in Fuzhou,assisting to make it a new engine and dynamics for the social and economic development of Fuzhou as well as the digital transformation and upgrading.
Since the establishment of the Southeast China Big Data Industry Park in the Seaside New Area of Fuzhou,the number of registered enterprises has reached 264 and the total registered capital is 26.9 billion yuan.Besides China Mobile,many other leading enterprises has landed data centers here too,including Qihoo360,Inspur,etc.Many projects are being promoted now in the park now,which is advancing and promoting the digital economy here.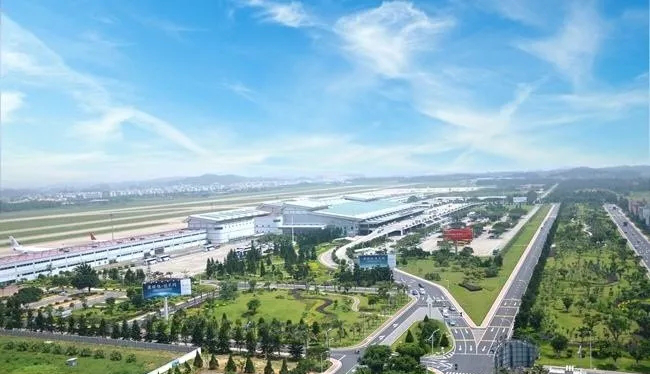 Big data industry park located at the Seaside New Area of Fuzhou City, Fujian Province, China
Owing to the supporting and favorable policies and regulations from the local authorities and competent departments,more and more enterprises at varied levels and with different volumes are developing rapidly here.In addition,local government of Fuzhou also invited and introduced professional and high-end intelligence and experts to formulate and make planning for big data industry in a long-run and comprehensive program.
Thus,big data,cloud computing,IoT,AI and other cutting-edge parts are converging and interacting for mutual prosperity and aiming for the future leap.According to the planning,the park will be built up into the national big data convergence area,"digital China"demonstration area,the southeast China regional big data center and the national big data application and innovation base,thus the industries and the urban construction will be integrated for greater development.
Compiled by China IDCNOVA, it's open and available for repost, reproduce, quote or retransmission if clearly stating the source with web link combined.
For more information, please contact justin@idcnova.com