IDCNOVA news:Starting from 8:40 AM,June 6,2019,the Chinese Ministry of Industry and Information Technology(MIIT)held the ceremony on granting first 5G licenses to China Mobile,China Union,China Telecom and China Broadcast Network in Beijing,which marks China into 5G era officially.
Besides China,South Korea,USA,Switzerland,UK had also launched 5G services so far in 2019.
Then,what's the significance behind China granting 5G licenses for commercial use?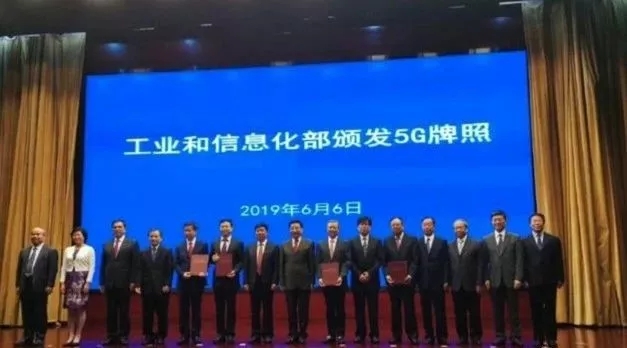 Chinese MIIT issued Four 5G licenses for commercial use
Severe competition pushing China 5G faster
According to the previous estimation,China will issue its 5G licenses around September this,however the official issue on June 6 signifies that China is accelerating 5G commercial use.
Meanwhile,the three major fundamental telco operators of China had also prepared for long.China Mobile will invest 17.2 billion yuan in 2019 to construct 30,000 t0 50,000 5G base stations;China Telecom plans to invest 9 billion yuan for setting up 20,000 5G base stations;China Unicom is planning for 6 to 8 billion yuan to build up 20,000 5G base stations in 2019.Moreover,China Mobile,China Telecom and China Unicom are carrying out networking experiments and business demonstration in dozens of cities around China.
Opening up for 5G globalization
Although it's on the threshold of Sino-US trade war,China is always holding a opening up attitude on 5G construction,allowing and welcoming all enterprises dedicated for 5G to push up the industrial development mutually.
According to Xinhua News Agency quoting the official comment,"The 5G standard is a unified international standard formulated mutually by the global industrial forces,and those acclaimed parts by China accounts over 30%.During the past technological experiment,Nokia,Ericsson,Qualcomm,Intel and many other overseas enterprises had deeply involved in,and under the mutual efforts,the commercial use for 5G in China has been well-ready.China is stepping into the 5G era for commercial use.The Chinese government will welcome all the enterprises home and abroad for the 5G network construction and promotion and share the 5G development benefits of China like we always did before."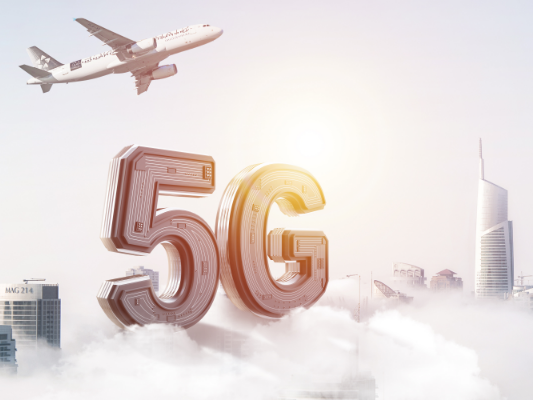 The above quoting fully demonstrated China's attitude towards developing 5G,which is not only a big favor for domestic companies but also foreign enterprises.
As a leading Chinese enterprise in 5G,Huawei showed complete readiness to support 5G network and mass-scale commercial use in China.In terms of standard patents,Huawei had delivered over 16,000 5G NR proposals with 3GPP,in the same time,Huawei is continuing to contribute 5G patents,which had accounted for 20%and the quantity of acclaimed basic patents is 2,570.
It's noted that Huawei is the only Chinese enterprise that could provide 5G products and services ranging from chips to a full-line solutions.By so far,Huawei has won 42 5G contracts for commercial use globally,exporting over 100,000 5G base stations and Huawei will continue more investment to advance Chinese 5G development.
It's widely known that China owing the largest 4G network,which will keep its dominance during the coming 5G era and bring about favorable benefits for 5G market based on the enormous market and cyber space,the relative industries will be boosted too.Under such circumstances,ZTE,Nokia and many other companies all expressed their further 5G construction.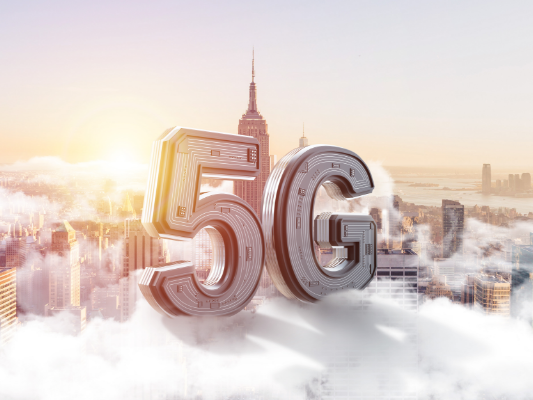 China 5G industry is fully ready
It could be summarized that the the upstream and downstream of China 5G industry has been well-formed up,including 5G base station,network,terminal,chips,etc.The Sino-US trade war is merely a external stimulus for the earlier granting 5G licenses than expectation.
We are firmly believing that,together China issuing the 5G licenses,the global 5G industry will definitely be accelerated greatly.In the future,5G intelligence terminal,semiconductor and network equipment will absolutely develop in a faster pace and IoT industry will also benefit from these dynamics.
Related:China issues 5G licenses today
Compiled by China IDCNOVA, it's open and available for repost, reproduce, quote or retransmission if clearly stating the source with web link combined.

For more information, please contact justin@idcnova.com