IDCNOVA news:"In the early stage of China data center industry,the regional data center prosperity is obviously correlative with the informationization level locally."
Recently,Zhongyuan(Shidao)Big Data Center was launched for construction in Zhengzhou,Henan Province of Central China.This site is designed to hold 10,000 cabinet and will become the largest data center in Henan Province after completion.Occupying a total area of 146,000 square meters,this site comprises 4 data center buildings as per T3 standard with installation of no less than 150,000 high performance computing servers.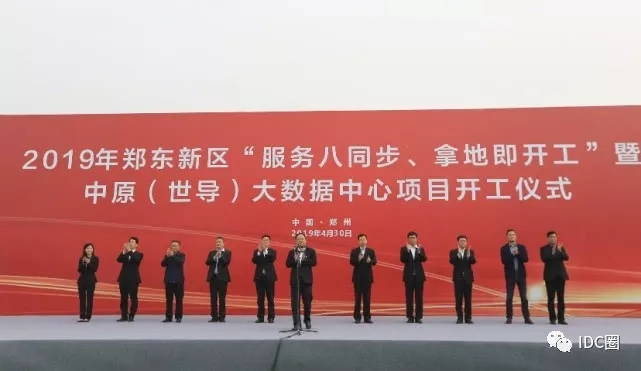 The groundbreaking ceremony of Zhongyuan(Shidao)Big Data Center
Besides this site,another cloud computing data center set up by Huawei is already available,it is installed with 1,000 cabinets and 10,000 servers and acts as the only node for public cloud of Huawei in Henan Province.
Moreover,nearly 100 big data enterprises had landed in the national big data(Henan)comprehensive pilot area including Oracle,Inspur,Yonyou and so on,contributing 20 billion yuan of annual revenue.
Surprisingly but understandable,it's totally a reverse landscape in Henan Province years ago.
The Embarrassing Status Quo Before
As one of the rising provinces in terms of overall economy in Central China,Henan is developing rapidly in recent years.However,its data center is lagging behind compared with counterparts.
According to 2018-2019 China Internet Data Center Market Report by KZ Consulting,the total quantities of regional data centers of Henan Province ranked behind 10th place in China,demonstrating a disadvantageous condition and flat performance in contrast with first-tier cities of China and other developed regions in particular,which proposed an urgent demand to dash and catch up in the aspect of digital economy.As a type of infrastructure,data center is acting an indispensable role for the internet and other industries.Hence,the regional data center industry is not only an indicator of quantity,but also a vivid illustration of local industry.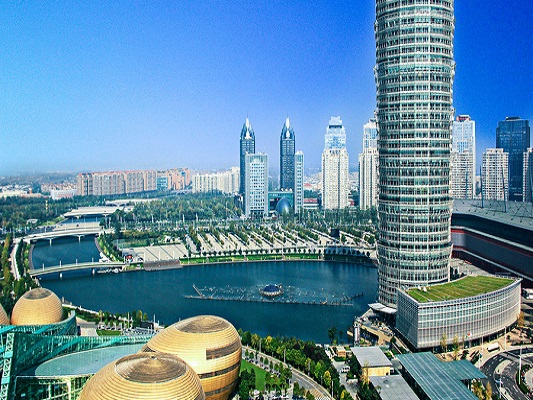 The Dashing Data Center Industry in Henan Province
Considering the relatively under developed data center and the burgeoning the digital economy across China,which could be indicated from the white paper that digital economy volume accounting by 34.8%in 2018,amounting 3.1 billion yuan,thus governments of all levels in China are paying higher attentions on data center construction.
Henan Province as one of less developed areas especially in data centers is not always dim for investors,actually it's going through a precious opportunity owing to the tightening polices,soaring costs and insufficient resources in first-tier cities,which is driving data centers boom in the emerging markets like Henan Province,which introduced favorable policies and regulations,formulated relevant planning programs,promoted data center industry via incentive measures of investments,policies and intelligence.
As for Henan Province,it had placed"big data development strategy"in the provincial government's 13th five-year development planning as early as as 2015.In 2016,Henan Province was approved to build up the national big data comprehensive pilot area,which is the only one located in Central China.In May 2018,Henan Provincial Government issued three years'action plan of big data industry in Henan Province 2018-2020.
In September 2019,Henan Province issued several policies and regulations on promotion of big data industry,covering infrastructure,enterprise entity introduction and cultivation,talent convergence,etc.In addition,favorable policies referring to incentive bonus as high as 20 million yuan and land resources are quite attractive for data center enterprises.
Compiled by China IDCNOVA, it's open and available for repost, reproduce, quote or retransmission if clearly stating the source with web link combined.
For more information, please contact justin@idcnova.com