IDCNOVA news:March 14,2019.GDS announced that Ping An Overseas Holdings(hereinafter referred to as PAO),the affliated Ping An Insurance(Group)Corp.Ltd.,(hereinafter referred to as PAG)would invest 150 million US dollars of transferrable preferred shares,which will be used to support the further business increase and expansion of GDS.
William Wei Huang,founder,chairman and CEO of GDS said that,we are very proud that PAG is already becoming one of our largest customers(calculated by signed floor space).PAG owns advanced technical platform and ecological system in the fields of finance,health care,full-automatic service and intelligent city and so on,we have also seen the huge potential for further cooperation in the above mentioned fields between GDS and PAG.We are looking forward to closer strategic cooperation with PAG and achieve the win-win target of mutual increase for both sides.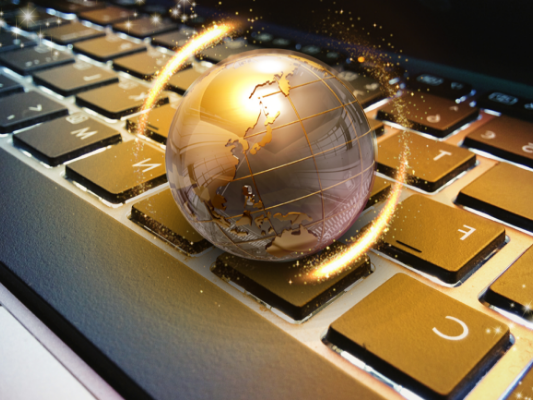 William Wei Huang also replied that,with the continuous development of cloud computing and big data and the increasingly maturity of artificial intelligence technology,it will definitely push the booming development of China data center market continuously by promoting the corporate digital transformation unceasingly.
Tong Kai,the president and CEO of PAO said,in the past 6 years,PAG had established a fruitful cooperation with GDS.PAO is looking forward to deepen bilateral cooperative relationship in the aspects of real estate and finance,etc.In the the future.PAG is advancing its"finance plus sci-tech"and"finance plus ecology"strategies in recent years,it will dedicate to deepen the strategic cooperation in the field of sci-tech with GDS.
On the same day of March 14,2019,GDS just released its financial results of fourth quarter of 2018 and the whole year.According to its Q4 financial report,the net income of GDS is 829.5 million Rmb,increasing 64%year-on-year;the net income of 2018 for GDS is 2.7921 billion Rmb,increasing 72.8%year-on-year.
It's revealed that by the end of 2018,GDS owns 35 data centers,including 15 newly-built data centers,newly-built floor space of 100,000 square meters or so.The new strategic customers brought about around 28,000 square meters of signed floor space,accounting for about 35%in the new signed floor space in 2018.
In 2018,GDS was successful in fundraising of 500 million US dollars,and around 3.8 billion Rmb project fundraising.
Related: Enhancing hybrid cloud, why GDS is pushing cloud connect
Compiled by China IDCNOVA, retransmission prohibited without authorization.
For more information, please contact justin@idcnova.com