IDCNOVA news:Recently,the public resources exchange of Fuzhou City at China's central Jiangxi Province released a bidding notice on its data center projects design,purchase and construction(EPC).
According to the EPC bidding notice,the total investment of this data center project is around 85 million dollars(580 million yuan),occupying 126,506 square meters,and the overall floorage around 237,500 square meters.The construction period is estimated as 240 calendar days.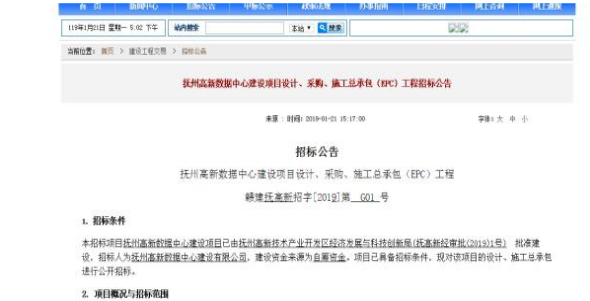 The whole projects consists of building part,decoration and fitting-out installation(low-voltage distribution system and lighting,air conditioning ventilation system,water supply and drainage system,fire extinguishing system,security protection and monitoring system,communications system,elevator installment),campus infrastructure(road,square and parking lot,greenery,electric transformer and distribution,water supply and drainage pipeline,guards and fencing.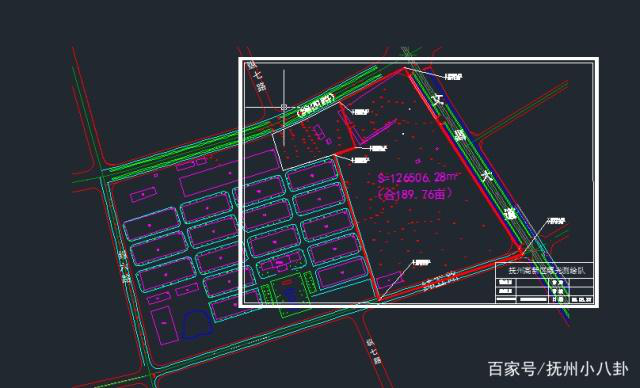 Actually, it's not the first step of Fuzhou for its initiative towards data center and relevant fields including cloud computing,super computing and so on.Located in the central China,Fuzhou has caught the opportunity to develop digital economy as an relatively underdeveloped city.Since 2017,enormous projects including super computing center costing 5 billion yuan and big data campus costing 4.5 billion yuan had been launched here,to push its pioneering planning aiming at big data,data center,cloud computing and other new high-tech fields.
Compiled by China IDCNOVA, retransmission prohibited without authorization.

For more information, please contact justin@idcnova.com