What is AICDC?
(Association for International Cooperation in Data Centers)
The Association shall focus on the communication and cooperation in international data center industry and serve in the form of:
1. A media platform to update news of China and other global data center markets
2. A resource platform to evaluate global internet access quality, with the findings published to industry clients on a regular basis;
3. A research platform to interpret legislative, technological and market changes of data center industry across the globe.
4. Business matching sessions to facilitate international cooperation.
5. Activities to enhance connections with other international organizations of data center and cloud computing industries.
It is aiming at strengthening the communications between China and International data center industry and promoting the development of data centers and cloud computing as global technology infrastructure and assisting companies to expand their presence into international data center markets.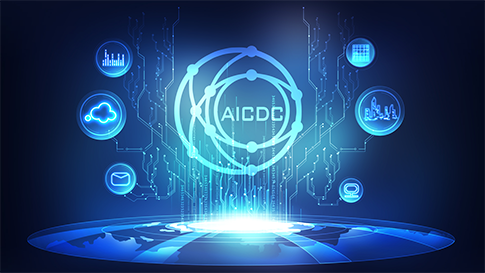 Join Us for Free to Get the Benefits
AICDC General Member
The Rights of AICDC General Member:
a.To access the Association archive for exclusive research reports of China and global data center market dynamics;
b.To attend and partake in the events conducted by the Association;
c.To receive opportunities to promote brand and services with media partners of the Association;
d.To upgrade to a chartered member;

How to Become a General Member
Any companies that make commitment to the Association in any of the following situations are eligible to become a general member:
a.To provide facts and statistics of local data center market, including data center policies, legislations, data center specifications and etc.;
b.To facilitate the Association to organize data center tours and activities;
c.To facilitate the Association to organize promotion and exhibition events;
d.To facilitate the Association to establish partnershipwith other industry organizations;
AICDC Chartered Member
Any general members could upgrade to a chartered member by providing the Association with managed host or network resources for global Internet access test.
Further to the rights of general members, chartered members have the following rights:
a.To be exclusively invited to business matching sessions;
b.To host events conducted by the Association;
c.To receive regular promotion services from media partners of the Association;